Micro Ring Hair Extensions
Our range of Micro Ring Hair Extensions in Oxford are available in a range of natural shades that blends seamlessly into your natural hair leaving a natural yet flawless finish.
Pre Bonded Hair Extensions
Our Pre Bonded Hair Extensions in Oxford are virtually undetectable and being 100% human Hair, allows you to experiment with endless designs and styles and gives you that extra boost of confidence!
Nano Ring Hair Extensions
Our Nano Rings Hair Extensions in Oxford are beautiful and blends perfectly with your natural hair. We offer them in a range of various shades so finding your true match just got easier
La weave
Our award wining LA Weaves in Oxford are designed to perfectly fit your hair. With very fast installation at 45 minutes, you don't have to be stuck with those 3-4 hour appointments with our LA Weave.
What makes our LA Weave so special is it's durability, it can last up to 8 weeks with no maintenance and up to 9 months with proper products and after care so you can flip your long, luscious locks for longer!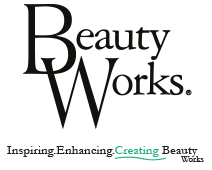 Beauty Works
You can purchase our beautiful Beauty Works in Oxford with sheer confidence as a seamless and beautiful finish is guaranteed, being 100% human hair, the styles are endless, you can go from straight to curly as much as you like without any damage.
Many celebrities have even given our Beauty Works the stamp of approval, with many of them including Michelle Keegan, Olivia Palemo and Several Victoria Secret Models proudly wearing Beauty Works.
Testimonial
"I absolutely Love my LA Weave, the colour match is so perfect, everyone thinks it's my natural hair. Highly recommended!"
Lindsay Collings
29th June 2016