As the warmer months approach, us girls tend to do everything we can to make our beauty routine as simple as possible. The more steps we can cut down on when it comes to getting ready, the more time we have to go out and enjoy the sun.
From maintaining blemish-free, glowing skin to nourishing your hair to achieve that celebrity-like shine, there are a whole host of beauty tips and tricks that are guaranteed to save you time on your regime. So, keep reading for our full guide on how to get ready for summer!
How To Get Ready For Summer
Whether you're jetting away on holiday or staying local, it's always nice to pamper yourself a little, when you feel good, you most definitely look good. To avoid having to spend hours on makeup, hair and a whole host of other beauty essentials, we've devised a checklist to help get you ready for summer!
Nourish Your Hair
Some of us are lucky and can leave our hair to dry naturally after the shower and it just seems to lie perfectly, with no need for styling. But for others, leaving your hair in its natural state is a massive no-go unless you want to end up with a huge frizz, impossible to tame. You find yourself spending hours drying, straightening then finally styling to then jump outside to be hit with humidity and shock, the frizz returns.
However, one of the biggest culprits for frizz is dehydration. Your hair can become dehydrated for many reasons, from not drinking enough water daily to excessive washing using harsh products. And, although we are all a sucker for a beach wave on holiday, the salt in seawater sucks moisture from your hair.
To both avoid excessive damage on holiday and to keep your hair packed with essential oils, we recommended to spend some time every week or so applying a deep conditioning treatment. Stick with natural products such as coconut oil or argan oil. Apply the oil to freshly washed wet hair with a wide-toothed comb and leave for around 15 minutes, then rinse off. If you have hair extensions, we strongly advise sticking to only applying oil to the ends of your hair. Oil near your roots is likely to cause your bonds to start to slip, limiting the longevity of your hair extensions. Not only does, in particular, coconut oil, make your hair feel like silk, it also doubles up as a natural hair SPF, greatly reducing damage from the sun's UV rays.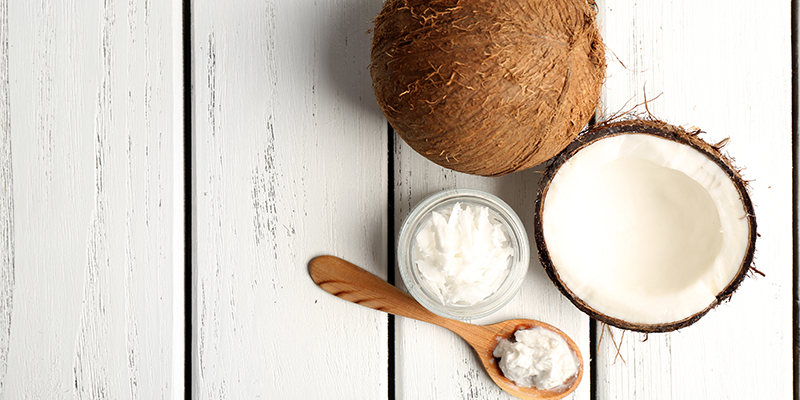 Pamper Your Skin
The worst thing about the warmer months is having to wear a full face of makeup and throughout the day, feeling it slowly melt off. For some, the thought of braving a bare face is unimaginable, but with good skincare and a thorough routine, anyone can embrace glowing, skin kissed, makeup-free skin.
The biggest cause of breakouts is clogging of the pores, which, unfortunately, is mainly caused by makeup. Ensuring that you schedule in time in your cleansing routine to exfoliate the skin is vital, it will help to remove all dirt and grime from your pores, giving the skin a chance to breathe. Why not pamper yourself each week with a rejuvenating face mask? You could even save some money and make it yourself, take a look at our favourite DIY face maks!
If going completely makeup free isn't for you, then not to worry, there are many alternatives. Tinting your eyebrows or eyelashes is a fantastic option if you want short-term colour for, for example, your holiday. But if you wanted a longer-term option, investing in semi-permanent makeup Milton Keynes would work to your advantage. You can choose from semi-permanent eyebrows, eyeliner and even lipstick. All shades are mixed to meet your requirements and results last for up to a year.
Perfectly shaded, natural semi-permanent makeup or tinted lashes and brows paired with an illuminating moisturiser creates a killer, summer glow look with no need for makeup!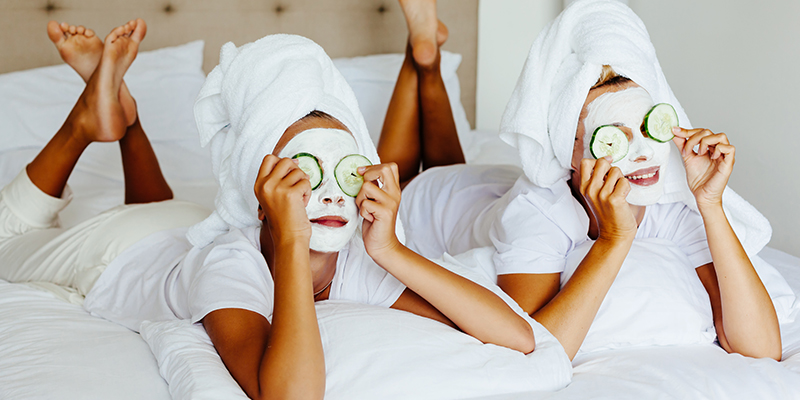 Consider Long-Term Hair Removal For Silky, Smooth Skin
We've all been in the position where we've slipped on our favourite summer dress, jumped outside for a day out to all of a sudden realise we haven't shaved our legs. After the long, winter months living in trousers and thick tights, it takes time to get back into the routine of regular shaving. But, great news, this never has to be a problem again because there are now tonnes of different long-term hair removal options which guarantees silky, smooth skin at all times.
One of the most popular long-term hair removal options is laser hair removal, which is available for both men and women, and uses targeted lasers to destroy the hair follicles from its very core, stopping regrowth. If you want to see results in time for summer or a specific holiday, we suggest starting sessions around six months before. Most people opt for starting their course of laser hair removal treatments in the winter, so they can hide any immediate redness or swelling, and results are achieved by summer.
Brighten Up Your Nail Colour Choice
A girls biggest dilemma is sitting in your favourite nail bar surrounded by shades deciding on which colour you will go for next. When summer approaches, go for vibrant, bright colours, save the darker, autumnal colours for the colder months. Oranges, corals and fuschia pinks are keen favourites for holiday nails and are known for making you look more tanned.
Enjoy The Sun
Living in the UK means that sadly, we very rarely get to enjoy the warmth, so when the sun finally comes out of hibernation, we all rush at once to enjoy it while it lasts. Of course, we don't want to spend hours getting ready when the time could be spent going for a walk around your local lake, having a pub lunch or venturing off to the seaside. With our simple top tips, we can guarantee that you can cut your beauty regime massively while still looking amazing!