Every bride hopes to look their absolute best on their wedding day, and we always hear of the crazy beauty regimes women undergo to achieve their dream look. From vampire facials to 24k gold masks, there is a whole host of weird and wonderful treatments brides experiment with praying that results will pay off in time for their big day.
However, luckily for us, there are many easy alternatives and top tips on how to prepare for your wedding day to ensure that you leave your guests and most importantly, your partner, simply speechless!
4 Tips On How To Prepare For Your Wedding
Every bride wants to have that natural pure happiness glow on their special day, and it all starts with a little TLC. As tricky as it can be when you have a never-ending list of 'to-dos', try to keep stress at a minimum and enjoy the process. Your wedding day is a milestone, once in a lifetime moment and will be one of the happiest days of your life; you want to enjoy absolutely every second of it including the build up.
So, if you're lucky enough to be in the build-up of your wedding and preparations are in full swing, here's how you can pamper yourself to ensure you feel confident and radiant on your big day!
Cosmetic Top-Ups
If you're a keen lover of cosmetic treatments such as Botox and lip fillers, then, of course, booking your top-up appointment pre-wedding day is up there with your main priorities. Nothing is better than feeling rejuvenated, but it's important to be very careful regarding timing when you're booking appointments. Always ensure that Botox or lip filler top-ups are booked in for at least two weeks before your wedding. It will give enough time for any swelling, redness or bruising to subside, there would be nothing worse than the sudden panic of realising side effects are still noticeable on the big day.
Not only is it vital to leave additional time to ensure side effects have disappeared, but also as Botox tends to take around ten days to achieve full results. It would be a shame to spend money on a top-up for the results to be less noticeable.
If you are one of the few individuals who experience more severe side effects to cosmetic treatments and know that you bruise or swell a little more or they take longer to fade, then it is always recommended to book top-ups earlier than two weeks before to avoid any issues on your wedding day.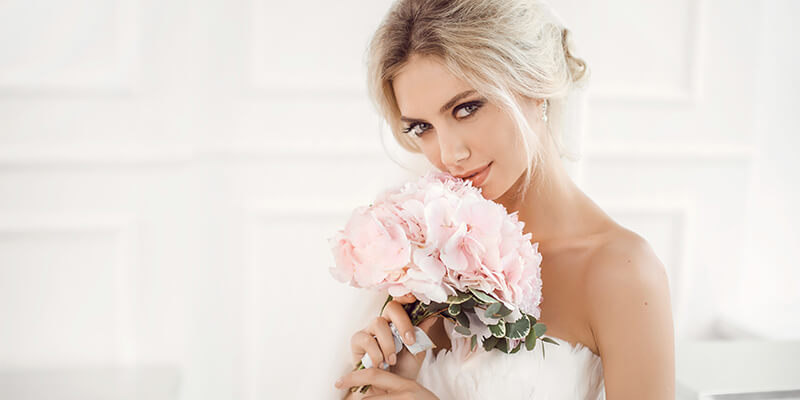 Hair Preparations
Always, always, always have a wedding hair trial before the day, even if you are enlisting the help of an old friend or trusty long-term hairdresser. You may be set on your dream hairstyle, but until you see it on yourself, you can never be entirely sure that it'll compliment your face shape, features and even wedding dress. Your stylist may also find the style a little tricky, and the final look may not be to the standard you had hoped, if booked in advance, you will have time to look elsewhere.
If you want additional hair accessories such as a comb, vines, flowers, tiara or a veil, make sure that these are purchased before your wedding hair trial, so your stylists can experiment with the best way to guarantee they will stay in place all day and can be incorporated into the style.
Similarly to cosmetic top-ups, hair extension appointments for fresh locks on your wedding day will also need to be booked in advance. Booking in advance will not only secure you the ideal time and date but will also give a chance to experiment with potential styles that work well with extensions, ensuring bonds, rings or tape are not visible.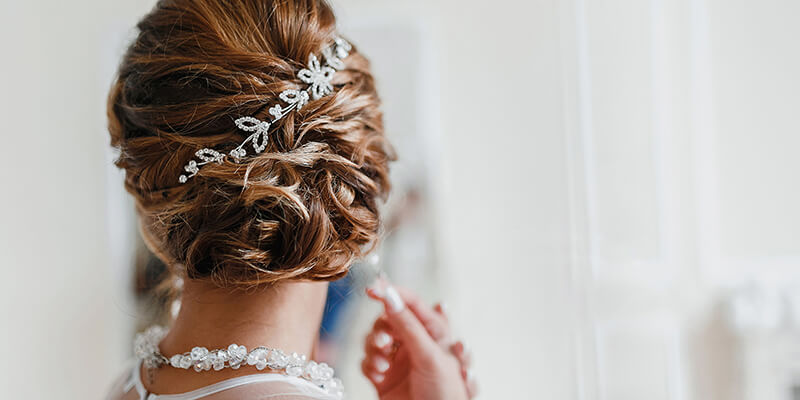 Diet and Exercise
The idea of dieting and exercising ready for your wedding day and honeymoon may not apply to all brides, but many women try to eat healthier and exercise a little more to ensure they are full health and feeling fantastic. The further in advance, you start preparations, the less pressure you will need to put on yourself closer to the big day. It is essential to keep stress at the minimum, and you want to avoid falling into the trap of a sudden crash diet, making you unwell. Instead, focus on opting for homemade healthy meals incorporating foods your body will thank you for and cutting out fatty or sugary snacks. Take a look at this article on foods that are good for your body to kick-start your healthy eating!
To avoid health issues, start a diet and exercising routine at least six months before your wedding and set clear goals. Don't be too harsh on yourself, remember the build-up to your day is all about having fun. Wedding planning can be extremely stressful; it often seems as if you are working double time as your day-to-day job as well as a wedding planner in every spare moment. Daily exercising can be used as 'me-time', even if it is just for half an hour. It gives you the chance to take your mind off planning and focus on yourself.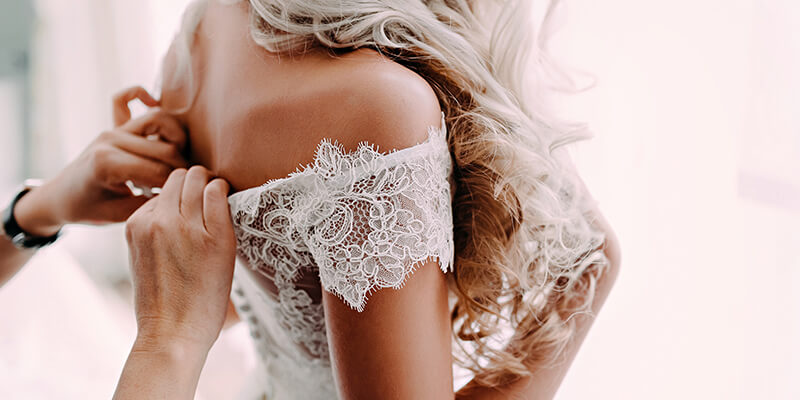 Skincare
Some people are fortunate and have minimal issues with their skin and others draw the short straw and suffer from regular breakouts. Either way, taking care of your skin to achieve a healthy, natural glow of your wedding day is something all brides strive for.
As much as we hate to break it to you, excess makeup is one of the leading causes of sudden breakouts. In the weeks approaching your big day, aim to keep makeup at a minimum avoiding the risk of blocked pores. Not only will avoiding makeup give your skin a well-needed break and help wedding makeup application smoother, but it will also cut out a massive chunk of time in your morning routine, giving you additional time for last minute planning.
A top tip is to never opt for trying out new products at least a month before your wedding. Unfortunately, even if all ingredients are natural, you never know how your skin may react. There would be nothing worse than a nasty rash appearing just days before your big day, talk about panic!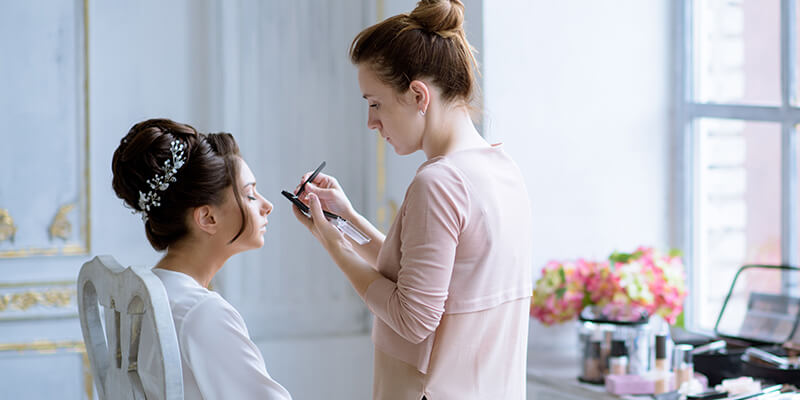 Preparation Is Key
Preparation is vital for throwing any event, but even more so if the event is one of the biggest days of your life! In an ideal world, every wedding day would be entirely stress-free and smooth running, which is achievable if you are organised and plan in advance. Follow our top beauty preparation tips, and we can guarantee you will be the glowing bride you've always dreamed about!