If you are asking yourself, what hair extensions should I get? Then this article is just what you need. Hair extensions have become an increasingly popular trend in recent times, and with many different types and styles available, it is important you do your research beforehand to find the right ones for you.
What hair extensions should I get – things to consider
There are many different factors to consider when picking your hair extensions as they vary in colour, length and thickness. To find the perfect extensions, you need to decide what you want the final result to look like, how much you want to pay and also the salon you want to fit your extensions. With hair extensions salon in Ampthill you are guaranteed a bespoke service and affordable, high quality hair extensions.
Material
The two main types of hair extensions available are human hair and synthetic hair. Human hair extensions are precisely what they say on the tin, and are made of real human hair from top to bottom. Remy hair extensions are exceptionally popular as all the cuticles are intact and aligned in the same direction. This means the extensions are less likely to tangle and will remain smooth and silky for longer.
On the other hand, you could opt for synthetic hair extensions. These extensions consist of various synthetic, blended fibres and no human hair. The fibres used are typically very fine, plastic which is manufactured in a way to imitate real human hair.
Look and feel
Synthetic and real extensions are available in many colours and styles, so it is completely your choice on what look you want to go for. Synthetic hair extensions are generally quite stiff and move differently compared to human hair, meaning they do not blend seamlessly with your natural hair. Moreover, they can sometimes feel coarse and wiry.
Colouring and styling
Human hair extensions can be treated in the same way as your own hair, making it possible to colour, straighten, curl and blow dry without difficulty. However, synthetic hair is a lot more sensitive, and chemicals in hair dye such as ammonia and bleach would ruin the extensions. Styling synthetic hair is also problematic as curling irons, straighteners and blow dryers will melt or otherwise damage the extensions.
Quality
In terms of quality, human hair extensions are the winner as, if they are looked after well, they can last over a year. As the cheaper alternative, synthetic hair is not very long lasting – around 1-2 months. For the best quality hair extensions, it is best to steer clear of synthetic and opt for real human hair.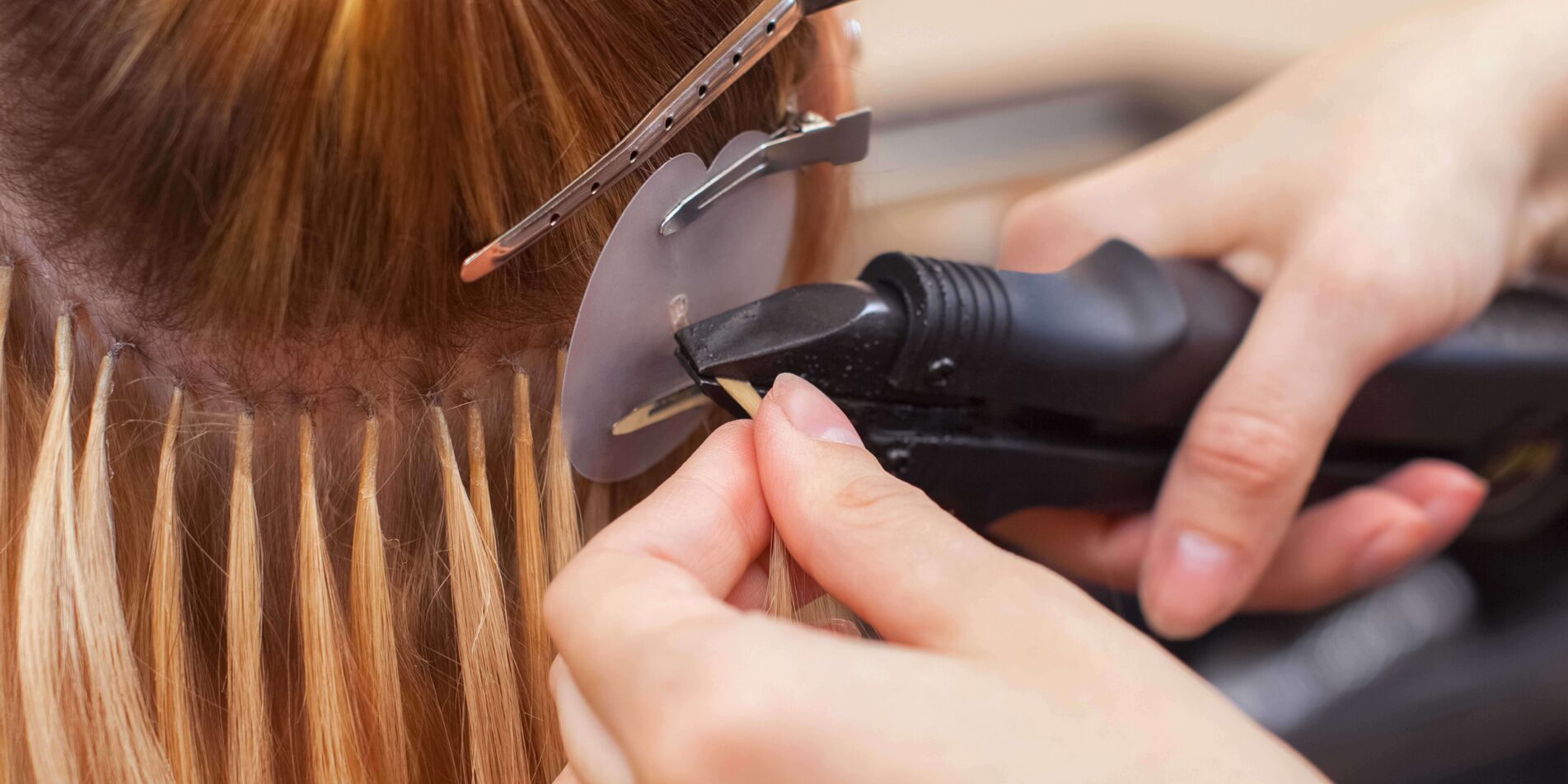 Clip-In hair extensions
Clip in's are a great choice if you are looking for a temporary hair extension solution that you can do yourself. With no long-term bonding, you can take the extensions out as and when you please while still being virtually undetectable. Clip in extensions are the fastest and most affordable type of extensions available and do not cause any damage to your natural hair. If you are still undecided if you want extensions and do not want to commit to a more permanent alternative, then clip-ins are the best option for you.
Here you can find a super useful step by step guide and video tutorial on how to clip and blend your extensions in.
Tape-In hair extensions
These extensions consist of thin tape wefts that literally get taped in between your own hair. This method is a very popular choice as it looks and feels 100% natural and does not use any harmful chemicals. Tape-in extensions also last around two months, usually take less than an hour to apply and can even be reused up to 3 times with proper care.
Micro Ring hair extensions
Micro ring hair extensions Oxford offer a convenient way to apply extensions without heat or glue. Using a metal pulling loop, these extensions are threaded into your hair using small micro rings where strands of the extension hair can be inserted into the ring and clamped flat. This method is one of the more professional techniques of extension application and offers an extremely natural look and feel. For ultimate discretion, micro rings can be purchased in various sizes and colours, which is especially useful if you have root stretch or ombre hair. Moreover, as the rings are not fused to the strand of hair, it means the hair can be re-used with new rings.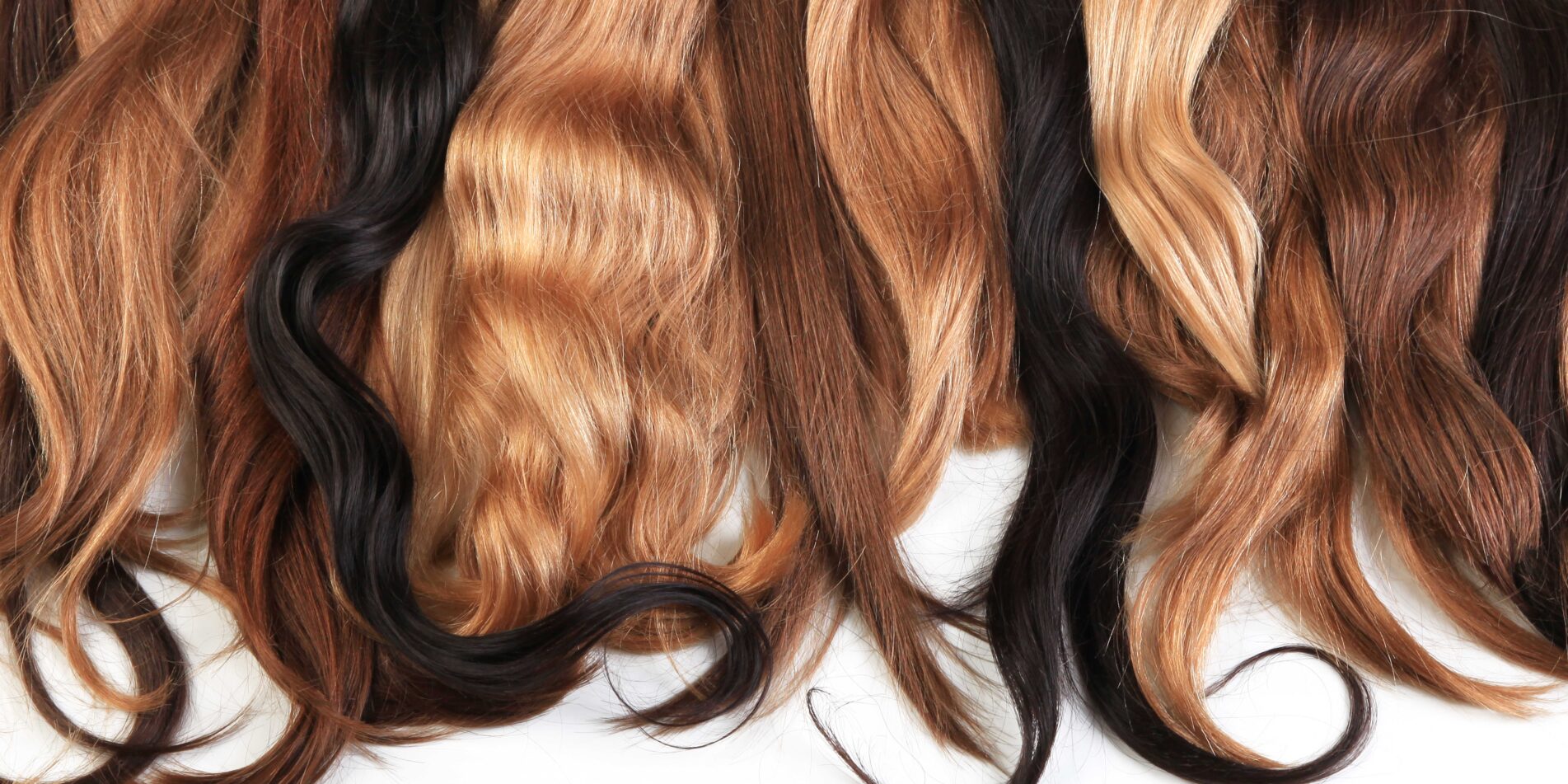 Nano ring hair extensions
If your hair is quite fine, you may want to consider nano ring hair extensions Dunstable. Similar to micro rings, nano rings are made of copper and have been developed to be one of the smallest and most undetectable methods of hair extension installation. The application process is virtually the same as micro ring hair extensions, but nano rings are 90% smaller and therefore less likely to be detected. These extensions should be removed and the refitted to avoid detection and strain on your hair after 6 to 8 weeks of their first application.
Keratin Pre Bonded hair extensions
A favourite on the market, keratin hair extensions Wellingborough boast realistic, natural results that are great for daily styling. When applying these extensions, stylists use packs of around 50 strands which are attached near the root with a flat, square tip. A full installation of keratin fusion extensions is dependent on the size of your head and can use anything from one to four packs of hair.
What makes this method stand out from the others is, of course, the keratin bond that fuses the hair extensions onto your natural hair. Referred to as the 'hot fusion' method, the flat square keratin at the root of the extension strand is melted using a hot heat connector tool onto a section of your hair. The hair technician then manually shapes and moulds this around your hair and once cooled, a firm and durable bond is created.
Alternatively, a more contemporary method (the 'cold' method') of keratin hair extension application uses sonic technology to fuse the extensions onto your natural hair. Each process produces stunning results, but it is argued the cold method is more suited for those with fine, silky hair, and the hot method is more effective if your natural hair is quite thick.
LA Weave
Weaves are suitable for a variety of hair types such as Caucasian and African, making it a very popular choice. LA Weave installation can take around an hour and consists of attaching a row of micro rings to your hair to create a flat, secure track and then using a specialised stitching method to attach the hair. There are two different types of LA Weave thickness available, 120g or 150g. For more information about weaves, take a look at this article by Glamour, which tells you everything you need know.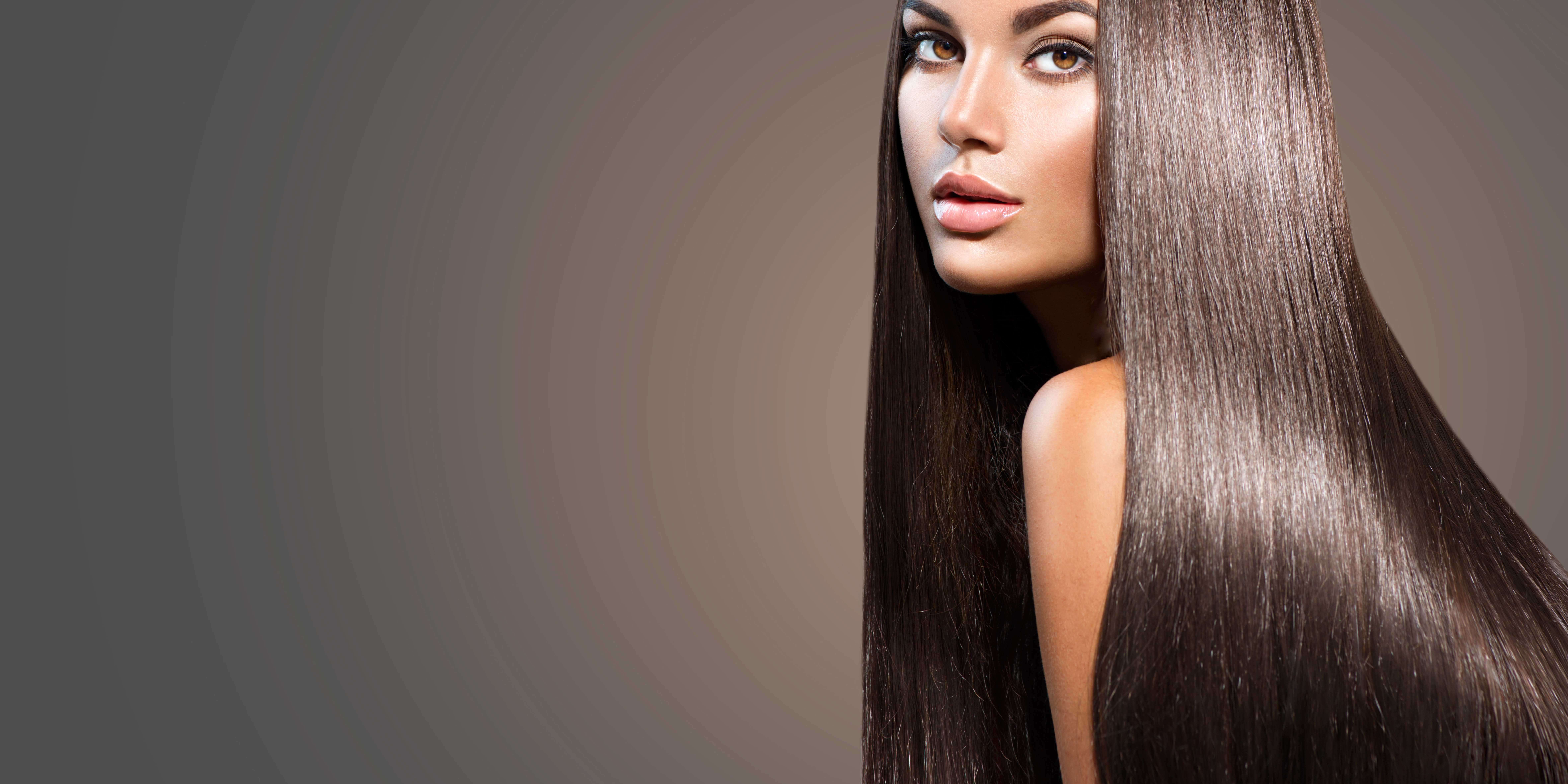 What next?
Just like your natural hair, hair extensions require regular maintenance to keep them in prime condition. Knowing what products to use is of utmost importance, as what you use to brush, wash and treat your extensions will determine their condition and life span.
If you haven't already, you should invest in an extension brush which consists of super soft nylon bristles that will effortlessly glide through your hair without damaging the extension bonds.
Dry shampoo is one of the most important hair extension care products you can get as you cannot wash your hair until 48 hours after Keratin bonds or Tape extensions are installed. It is also recommended only to wash your hair once or twice a week thereafter to retain moisture and prevent damaging your extensions. Dry shampoo will remove any noticeable oiliness or grease and keep your hair looking fresher for longer.
Finally, if you regularly use heat to style your hair, you need to use an effective heat protectant treatment. The Beauty Works multi-tasking 10-in-1 Miracle Spray nourishes, repairs and protects your hair when using heat styling. The ingredients for this spray include argan and macadamia, which are renowned for promoting the growth of healthy hair and calming frizz. However, it is important you use products which suit you and your hair type, so shop around and use this useful article as a guide to finding the right heat protection spray.
Natural and luxurious hair extensions for all hair types
Hair extensions are the best way to add instant volume and length to your hair, and with so many different types to choose from, there is something out there for everyone. It is important you do your research beforehand and consult with your hair stylist in order to find the best method for you and your hair type. Once you've chosen your hair extensions and they have been applied, you'll wish you joined the fast-growing trend sooner!