As Christmas is nearly approaching, our guess is that you have a number of special occasions, work parties and New Year celebrations all lined up. With the beautiful outfits that you have planned out, it's only right that you accompany them with some fashionable and effortlessly chic hairstyles. Why not experiment with a range of 2019 winter hair trends to find one that gives you the finishing touch to your outfit that you have been looking for.
Experiment With 2019 Winter Hair Trends
2019 has seen a number of hair trends that we aren't quite ready to say goodbye to, some of which have been altered and perfected by hairstylists everywhere. Why not go out with a bang and enter 2020 a new woman with some of these outstanding and exciting winter hair trends. Whether you want something subtle-yet striking or want to go as extravagant as possible, we have the hairstyle for you.
Luscious Locks
When fitting your hair extensions in Milton Keynes and the surrounding areas, there is no denying that you instantly feel like a sassy queen. Looking like rapunzel is this winters hair trend, and although we may be slightly biased, there's no doubting that this look is eye-catching. There are an abundance of different hair up-dos and styling methods that can help you create a stunning winter trend. For example, this winter, a lot of our clients have been asking how they can make their hair have that effortless beachy wave and have it stay flawless all day long. Well, this look may be easier to achieve than you might imagine, simply follow these simple steps:
1. Get your nano ring hair extensions in Milton Keynes and ask for extra long!
2. Grab yourself a curling barrel with a width of 32mm, such as the Beauty Works Curling Kit.
3. Section off your hair using large crocodile clips, leaving a small section of hair down.
4. Curl small strands of hair one by one, pulling down more hair from the clips once you have finished curling the section that is down.
5. Once you have curled all of the hair, brush through the curls.
6. Spray in some salt spray and ruffle your fingers through your hair to create a beachy wave.
7. Finally, spray in some hair spray and look fabulous.
If you would like to achieve this look and need some fresh hair extensions, visit our hair extensions salon in Buckingham or a salon in the surrounding areas.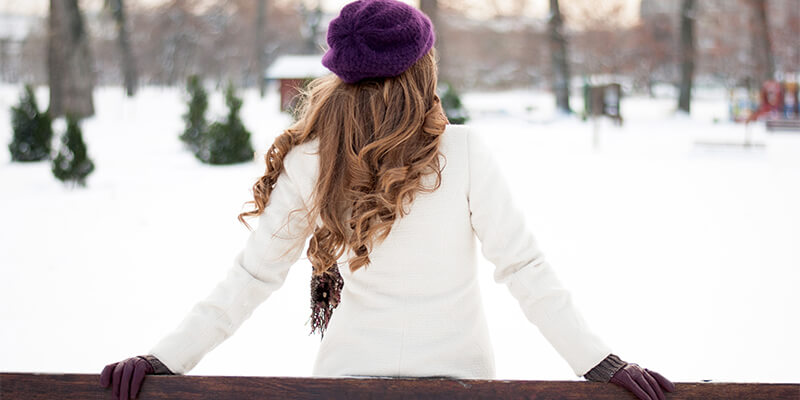 Siding With The Girls
Now that you have your luscious locks, it's time to start styling it with some of 2019's winter hair trends. One of our favourites is the deep side parting with Hollywood waves pulled over one shoulder. Every part of this trend looks stunning and sleek, with no hair out of place and elegantly framing your face. Whether you like medium length hair or hair that touches your toes, this look can turn you into the Hollywood star that you are.
The Hollywood wave is a vintage hairstyle that has been brought back into hair trends time and time again, and it's no surprise. Made famous by Marilyn Monroe, this hairstyle is perfect for adding elegance and glamour to your outfit. You can achieve Hollywood waves by following ghd's Hollywood wave tutorial. However, before you follow this tutorial, make sure that you give yourself a dramatic parting on one side of your head, to give yourself an almost quiff-like fringe. Once you have completed your look, pull all of your hair over one shoulder to create a statement look.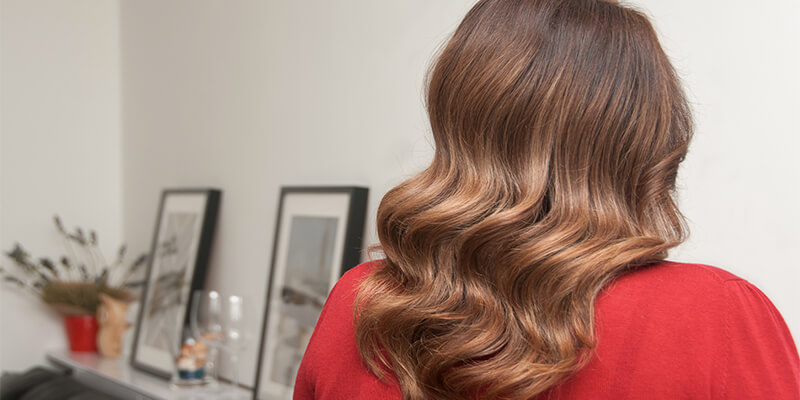 Reaching For The Stars
One look that we simply adore is the high ponytail. Nothing says bad chick than a high ponytail with hair flowing down your back like a waterfall. Again, this is a simple yet effective way to show people that you mean business. You can either choose to have a slick look or a bouncy curl with this high ponytail winter trend; all you need to do is straighten or curl your hair before placing it into a ponytail. We would recommend having straight hair for this look, as your hair should be tight to your head. You can accessories your look with funky clips or choose a stylish scrunchie to match your outfit.
To make this look even sassier, make sure that you have long hair extensions in to make the ponytail sway side to side as you walk. We offer the whole beauty works in Northampton and the surrounding areas, where you can choose from a range of different extensions types such as micro rings and tape hair extensions.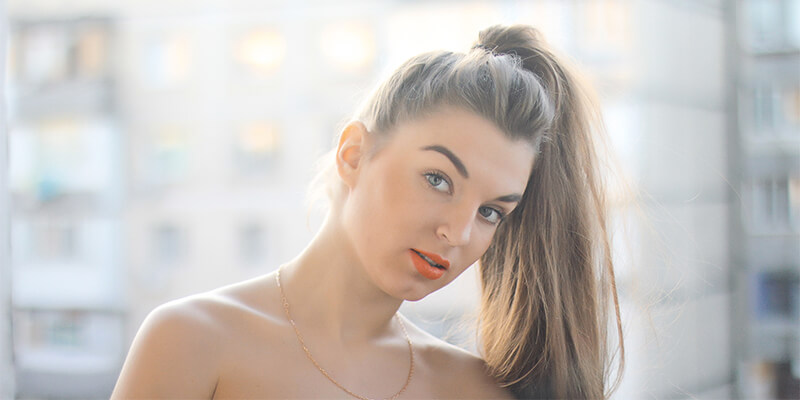 Bedazzle Your Day
There is nothing quite like pairing your fresh nano hair extensions with an eye glistening hair clip. Whether you're heading to work or out with the girls on a Friday night, diamonté slide in clips are the best way to effortlessly sass up your outfit. There are a variety of different styles for you to choose from, whether it be showing whose boss with a sassy word, a traditional clip with diamonds or a subtle and elegant slide in. You can even treat yourself to a personalised diamond slide in clip on Etsy and let everyone know the name of this fashionista.
Achieving this style couldn't be easier and is perfect for when you are rushing in the morning but still want to add an element of style to your hair-do. Simply pull one side of your hair – or both if you wish – and place as many diamond clips as you want. The fashion at the moment is to layer your clips and have a selection pinning back your sides. This quick and easy fashion trend is also helpful when having a bad hair day. When that cow flick at the front of your face is poking your eye, all you need is your favourite accessory and start clipping away. You can even choose to go the extra mile and style your hair for a special occasion by giving your long locks a gentle curl or light wave.
Photo credit to ASOS and Showpo.
Candy Kane Girl
Are you bored of having natural colours and want something a little different? Well, luckily for you 2019 winter has a beautiful pastel hair trend, from candy pinks to silvery greys. There are an array of different colours for you to choose from, meaning that you can change up your colour every month if you get bored easily. Take inspiration from Megan Rapinoe, America's leading women in football who has a stunning and stylish pink pixie cut. You can either decide to have the whole of your head one pastel colour, mix up a few different colours or even have pastel dip dye or highlights. You can find pastel hair inspiration on The Right Harystyles article about hair colours in every shade of the rainbow.
Pastel hair looks stunning when softly layered and lightly curled and is the perfect hairstyle for those that want to give themselves a pop of colour. When opting for pastel hair, it is important that you make sure your extensions are suitable for colouring and that your hairstylist colours them for you – you don't want to end up ruining your luscious locks. If you wish to create a colour palette for your hair, feel free to speak to one of our hair specialists about colouring LA weave extensions in Oxford.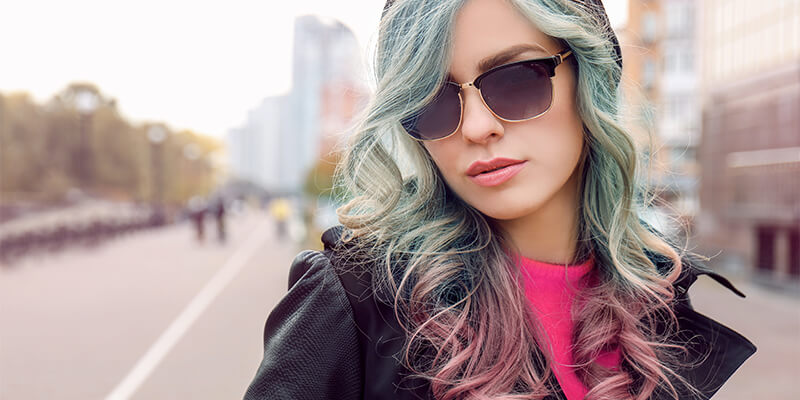 Bringing Back The Fishtail
We love a fishtail braid, not only does it look layered and textured, but there are some many different types of fishtail braids that you can create. From the traditional fishtail down the back of your head to fishtail ponytails, the styles are endless! You can create a fishtail braid ponytail by following these instructions:
1. Put all your hair into a ponytail, either on the crown of your head or lower down by your neck.
2. Split your ponytail into two sections.
3. Take a small section of hair from the outside of one of your two sections.
4. Bring this small section across the top and place it under the other section of hair.
5. Repeat this step but this time taking hair from the other side of the ponytail.
6. Continue repeating these steps, alternating sides each time. Don't worry if it becomes messy, as this will add to your textured look.
7. Once you have finished your braid, secure the ends with a hairband.
A hair trend that includes the fishtail braid that is taking winter hairstyles by storm is the half fishtail, half ponytail look. This is easily accomplished by parting your hair into two sections and begin a fishtail braid at the back of your head. Make sure that you stop the fishtail braid halfway down and secure it with a hairband. To complete this look, curl strands of hair at the front of your face and curl the remaining hair under the fishtail braid, back combing it to add a bushy curl.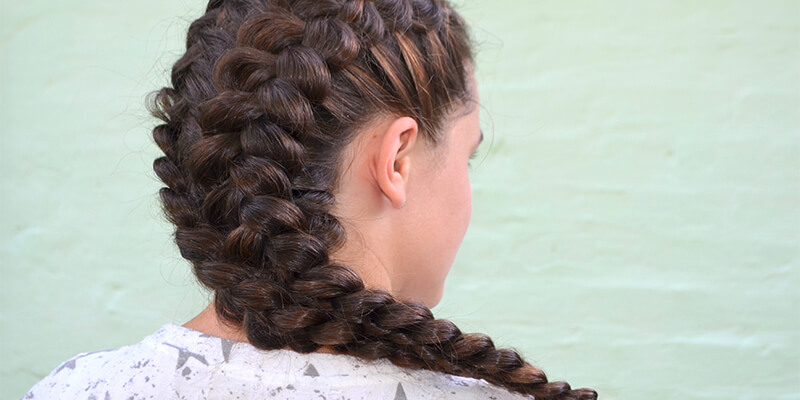 Get Trendy This Winter
No matter what your personal style is, there are many ways that you can style your perfectly fitted hair extensions. Whether you like to have texture in your style of prefer a polished finish, you can easily customise and alter your hairstyle to suit your aesthetic. If you feel that your hairstyle needs a little more style, then add a few hair accessories to compliment your stunning luscious locks.
If you would like professional hair extensions so that you can achieve these looks, then please feel free to contact the Angel Hair Extension team for more information about our range of hair extension services.