Micro Ring Hair Extensions
Our Micro Ring Hair Extensions in Dunstable are weightless and blend seamlessly with your hair, creating a natural yet effortless look.
Pre Bonded Hair Extensions
Chose from our range of Pre Bonded Hair Extensions in Dunstable, they come in a range of shades and lengths so finding your true match just got easier.
Nano Ring Hair Extensions
Our Nano Ring Hair Extensions in Dunstable are virtually weightless and undetectable, giving that perfectly natural look and feel, providing you with that little boost of confidence.
La weave
Our LA Weaves in Dunstable are hand picked by professionals to ensure perfection is provided every time. They are renowned for their swift installation being only 45 minutes, so those long 3-4 hours of appointments are now a thing of the past with our LA Weaves.
Not only do our LA Weaves blend perfectly with your hair, they also last for a long time. With no maintenance they can last for up to 10 weeks, however with proper products and after care, they can last up to 9 months, so you can enjoy your lovely hair for longer.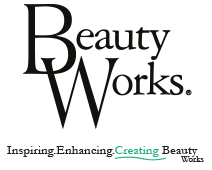 Beauty Works
Our sate of the art Beauty Works in Dunstable is second to none, with our colours matching techniques, Beauty Works Hair Extensions will look like it was specifically made for your hair no matter how unique.
Many celebrities even use Beauty Works including those like Nicole Scherzinger, Dannii Minogue, Victoria Secret Models, so you can feel secure you are purchasing the best quality hair extensions available in Dunstable.
Testimonial
"Such a professional service with the best colour match. A friend recommended the LA Weave, a technique I have never had done, but now I can't look to anything else! I would recommend Angel Hair Extensions Any time!"
Lauren Knee
2nd January 2015