Micro Ring Hair Extensions
See our range of quality Micro Ring Hair Extensions in Flitwick. We offer a luxury line of hair extensions made to blend perfectly with your hair, from your desired length to your hair colour no matter how unique.
Pre Bonded Hair Extensions
Our Pre Bonded Hair Extensions in Flitwick creates a perfectly natural finish every time. Coming in a range of various shades and lengths , your desired look can be achieved with ease.
Nano Ring Hair Extensions
Our Nano Ring Hair Extensions in Flitwick are weightless and combine perfectly with your hair creating a effortless finish. It adds volume to your hair without any added products and also looks very natural.
La weave
Our LA Weaves in Flitwick are hand picked by professionals to ensure quality is only used for our customers and with a installation time of only 45 minutes, gone are the days of 3-4 hour appointments.
Not only do our LA Weaves blend perfectly with the shade of your hair, they can last for up to 10 weeks with no maintenance and up to 9 months with the correct products and after care, so you can enjoy your long luscious locks for longer.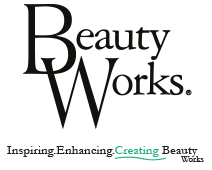 Beauty Works
Try our Beauty Works in Flitwick, we provide a line of quality hair Extensions, each made to blend seamlessly with your hair making them virtually invisible.
Being 100% human hair, no style is too drastic with our Beauty works, you can go from straight to curly within minutes and still have that perfectly natural finish. Here at Angels Hair Extensions, we aim to give every customer that extra boost of confidence and make them leave with a smile every time.
Testimonial
"I just Love my new hair, they are so knowledgable there at Angel Hair Extensions. Highly recommended!"
Lisa Parkinson
18th August 2016