Micro Ring Hair Extensions
Pick from our range of light weight and virtually undetectable Micro Ring Extensions in Luton for Natural Look and feel.
Pre Bonded Hair Extensions
Our Pre Bonded Hair Extensions in Luton we provide can blend perfectly with your hair no matter how unique, for an effortless finish.
Nano Ring Hair Extensions
Choose our quality Nano Rings Hair Extensions in Luton for a perfectly flawless look, perfect for those with thinner hair.
La weave
Our cutting edge LA Weave installation in Luton is a new method that has taken the hair world by storm. It involves gently aligning the hair to your cuticles to avoid matting and tangling, while still blending effortlessly with your hair.
They are available in a range of shades and colours to perfectly suit your hair, they can also last up to 10 weeks without maintenance and 9 months with the use of the correct products and after products, so you can whip your hair for months on end.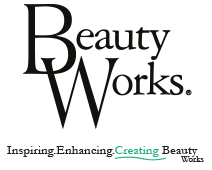 Beauty Works
Our Beauty Works in Luton, is a state of the art Hair Extension that are available a range of colours and lengths, so your desired look can be achieved with ease.
Even some celebrities can vouch for the quality of Beauty Works Hair Extensions, including Nicole Scherzinger, Danni Minogue and some Victoria secret Models and Many more, so you can feel secure you are purchasing the highest quality Hair Extensions in Luton.
Testimonial
"Extremely professional, I have been a client for years now and can't see myself looking to anyone else! Highly Recommended"
Kathryn Hunter
23rd October 2015