Micro Ring Hair Extensions
If you looking for a long term solution to lengthen your hair, try our quality Micro Rings Hair Extensions in Milton Keynes. Whatever your length or shade, our Micro Ring Hair Extensions blends seamlessly with it, for an effortless finish.
Pre Bonded Hair Extensions
Our Pre Bonded Hair Extensions in Milton Keynes come in a range of Shades and Lengths to suit your desired look. Our high quality Human Hair Extensions guarantees long wear and endless styles while still staying out of view.
Nano Ring Hair Extensions
Our state of the art Nano Ring Hair Extensions in Milton Keynes are perfect for those who prefer a more natural finish. We cater for every hair colour or length and our Nano Ring Hair Extensions are perfect for those with thin hair.
La weave
LA Weave is designed to provide maximum long-wear for 8-10 weeks with no maintenance but can last up to 9 months with suitable aftercare and products. They can suit any shade or hair length no matter how unique, so beautiful thick hair is guaranteed for longer with LA Weave.
Our LA Weave Extensions in Milton keynes is made up of 100% Human Hair, so can be styled according to your preference. Each hair is expertly hand picked and re-usable, giving every customer that boost of confidence that thick, shiny hair provides over and over again. All with an application that takes just 45 minutes rather than those 3 hour hair appointments.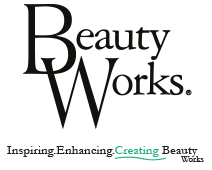 Beauty Works
With over 7 years of providing luxury Hair extensions, our sate of the art Beauty Works in Milton Keynes provide the most natural Human Hair Extensions that blend seamlessly into any Hair Colour or Length, leaving you with a flawless look.
Beauty Works Extensions have been worn confidently by several celebrities including Nicole Scherzinger, Dannii Minogue, Victoria Secret Models and many more. So why not try them out? Our quality is second to none and our customer satisfaction always reaches 100%.
Testimonial
"Angel Hair Extensions are absolutely amazing, their hair blends seamlessly in my natural hair! You can hardly see the nano rings and they are so easy to look after. Highly recommended."
Emma Grieves
25th August 2016
Contact Details
Angel Hair Extensions i:centre, Interchange House, Howard Way, Newport Pagnell, Milton Keynes, MK16 9PY