Micro Ring Hair Extensions
Our Micro Ring Hair Extensions in Milton Keynes are weightless and blend seamlessly with your hair, creating a natural yet effortless look.
Pre Bonded Hair Extensions
Our range of keratin Pre Bonded Hair Extensions in Milton Keynes are available in a variety of colours and lengths, designed to blend effortlessly with your own hair. If a natural, yet thick and flawless finish is what you expect every time, try our state of the art Pre Bonded Hair Extensions.
Nano Ring Hair Extensions
Our Nano Ring Hair Extensions in Milton Keynes are the smallest and virtually least detectable method of hair extensions. Coming in a variety of shades and lengths, your desired look can be achieved effortlessly, leaving you with that extra boost of confidence and thick luscious hair at a very cost effective price.
LA Weave
Our cutting edge LA Weave Hair Extensions in Milton Keynes is a new method that has taken the hair world by storm. The LA Weave is installed to give a completely natural and comfortable feel, making it the perfect choice for a beautiful finish.
The hair is available in a range of shades and colours to perfectly suit your hair. The LA Weave can also last up to 10 weeks without maintenance, and the hair can be re-used many times – lasting for up to 9 months with use of the correct aftercare products, so you can whip your hair for months on end!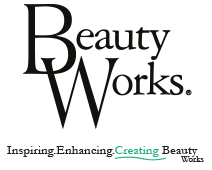 Beauty Works
Award winning, innovative Beauty Works Hair Extensions in Milton Keynes provide the most natural Human Hair Extensions that blend seamlessly into any hair colour or length, leaving you with a flawless finish.
Beauty Works Hair Extensions have been worn confidently by many celebrities including Nicole Scherzinger, Khloe Kardashian, Michelle Keegan and many more. So why not try them out? The hair quality is second to none and our we ensure our customer satisfaction is always 100%.
Testimonial
"Angel Hair Extensions are absolutely amazing, their hair blends seamlessly in my natural hair! You can hardly see the nano rings and they are so easy to look after. Highly recommended."
Emma Grieves
25th August 2016
Contact Details
Angel Hair Extensions i:centre, Interchange House, Howard Way, Newport Pagnell, Milton Keynes, MK16 9PY