Having glossy luscious locks in this heat can be a little tricky when all you want to do is throw it up off your face. During the summer months we do a lot of things to our hair we naturally would not do in the winter which can make your hair a considerable amount frizzier. Here we tell you all about our top anti-frizz products as well as tips and tricks for frizzy extensions.
Why should I consider an anti-frizz product?
The secret to making hair soft is down to a natural oil called sebum which is produced by sebaceous glands; these are attached to the natural hair follicles. When hair extensions are applied they lack the hair follicle which means it is hard for you extensions to achieve maximum natural softness. This is where anti-frizz and other products will come into your hair care routine and help out with that frizzy, dry hair!
Summer can wreak havoc on our hair especially if it has been bleached or chemically dyed. The sun can cause your hair colour to go up to four shades lighter; it can also dry out the ends of your hair significantly. Dry hair only leads to one thing broken ends, which is most definitely not what you want when you have paid for gorgeous extensions, so its all about how you care for your hair and the little steps you take to keep your hair silky smooth and ready to go at all times.
The better condition your hair, the less stress you need to put on it. Take note from the GC herself, keep your hair smooth, so you don't need to brush so vigorously!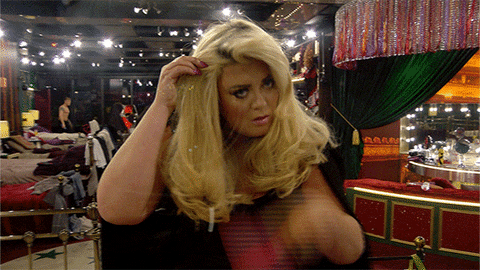 What anti-frizz products should I use?
Before we go any further with products you can buy, some of the best anti-frizz remedies are those you can make at home. The reason for this as previously mentioned is your natural hair releases sebum which unfortunately does not reach your extensions. Therefore, by creating natural treatments, you are technically replicating how your scalp moisturises your hair. One of the best homemade treatments we find helps with anti-frizz is as follows:
Two tablespoons aloe vera gel
1 1/2 teaspoons of argon oil
1/2 rose water
Alternatively, if you are looking for great anti-frizz products you can buy on the shelf, check out our top picks.
OUAI Rose Hair & Body Oil
We know it may seem a little obscure putting a body oil on your hair but do not be fooled. Ouai's Rose Hair & Body Oil formula does not weigh down the hair instead promotes healthy shiny locks. Jen Atkins, one of the worlds best hair stylist for the celebs, recommends this product if your ends are feeling a tad crispy.
Simply use your fingers to ensure there is good coverage, however, like any other oil based product we always recommend staying away from the roots of your hair when you have Nano hair extensions Luton. If you put oily products near the beads of your extensions you might find that they start to slip a little quicker then you had hoped.
Tresemmeé Keratin Smooth Heat Protect Spray
Even if your extensions and natural hair are actually straight, you should always be protecting them from heat which will help reduce the frizz. Having the right heat protectant spray is imperative to your hair care routine. Tresemmeé Keratin Smooth Heat Protect Spray not only prevents your hair from becoming damaged after using heating tools but it also provides your locks with a smooth and shining effect which helps hide away the frizzy broken ends as the Keratin shields each strand of hair.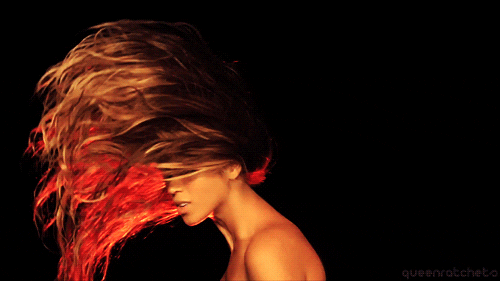 Aveda Smooth Infusion Smoothing Masque
If you're looking for more plant-based products, then Aveda is for you! Aveda Smooth Infusion Smoothing Masque is perfect for when you think your hair needs a little bit of reviving. It is renowned for making thick corse hair around 50% more manageable. If your prone to wild hair when there is a smidgen of humidity in the air then this is the product for you, you can now walk with pride as your locks stay silky smooth come rain or shine.
Aussie 3 Minute Miracle Reconstructor Deep Treatment
Aussie 3 Minute Miracle Reconstructor Deep Treatment is one product we love that will not break the bank, you can pick this product up in most supermarkets or drugstores. As it says on the bottle you leave the product in for three minutes, keep it only on the ends of your hair, you can leave this on while your exfoliate or sit with it on while in a relaxing bath and simply wash it off. To make this product work its absolute best we recommend washing the hair mask off with cold water. While it may be a little shock to your head, when you wash your hair with hot water the hair follicles stay open. When you wash with cold water, you are closing these follicles which hold the product in a lot more.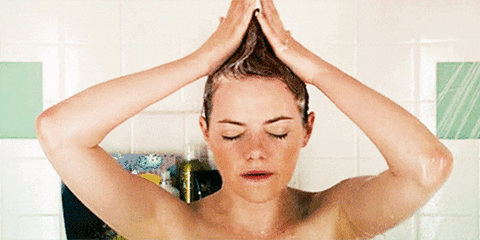 Tangle Teezer
We have mentioned this item previously in a couple of our blogs, but one of the main hair care tips with extensions is having the right tools, and that includes a good quality hair brush. The Tangle Teezer is one of the best hair brushes to use when you have a lot of hair. Your hair is more prone to breakage when you brush it especially when it is dry. Have you ever sat brushing your hair only to be covered in broken ends? If you are using a brush that does not work well on your hair, it will only be putting pressure and stress on the hair to detangle.
Anti-Frizz Products
When it comes to anti-frizz products, it does not mean simple oil serums. If you have hair extensions Northampton then taking care of the ends of your hair is the main priority when it comes to hair care. If not looked after properly hair extensions can become corse and dry very quickly which only means you will need new hair in a couple of months.
Let us know if you use any of these products on your hair or whether you have any other products you have used!