Everyone gets to the stage where their hair could really do with a wash, but you want to squeeze one or two more days in before you go to all that effort. Letting the natural oils reach your hair is actually a good thing, as washing your hair regularly can tend to give you a dry scalp which can often lead to itchiness or flaking skin. The natural oils allow the hair to stay smooth and soft as it locks in the moisture.
Choosing a hairstyle that will not only hide your greasy locks, but will also give your hair vibrancy and volume is a tricky task. But don't you worry girls, we have your back, read on to find out how you can achieve these easy hairstyles for third day hair.
What Third Day Hair Can I Go For?
If you want to use a couple of products to help you out when your hair starts to look a little limp and tired, then we highly recommend looking at:
All of the products mentioned will not dry out the hair but will leave it looking cleaner and will also add more volume to the hair. Your hair will not always look greasy or dirty when it comes to the third day, but it is all about giving your locks that added boost.
Half Up Half Down
There are so many different ways you can do half up and half down hair. In most cases, your hair is normally a little on the flat side at the top. One of the best ways to cover this is by adding a little texture with some dry shampoo and either going for a dutch braid or simply pulling it up into a messy bun with half your hair free flowing at the bottom.
To give this hairstyle a little extra va-va-voom, you could also add a number of accessories. Hairpieces such has headbands from Just Fashion Now is an excellent way of adding a touch of colour.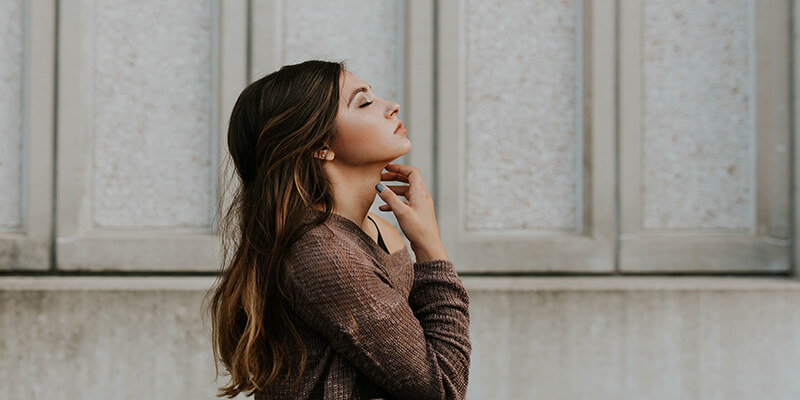 Messy Bun
If you have had a wild couple of days, you're at a festival or simply looking for an easy hairstyle for your not -so -sleek hair. A messy bun will be your best friend; it is also a great way of adding texture to your hair.
Messy buns can be imperfectly perfect – at the end of the day it's messy. If you are wanting to give it a sleeker look, we recommend brushing all your hair tight to your head. However, when it comes to combing your hair back with nano ring hair extensions in Milton Keynes you do need to be careful that you do not pull too tight. We recommend using a wide-tooth comb to pull the hair back, to ensure it grabs every piece of hair – even those little fly-aways, and spritz the comb with a bit of hairspray. Once you have formed the bun pull small sections to make the bun look fuller. If you are wondering how to create different variations of messy bun we recommend taking a look at makeup.com.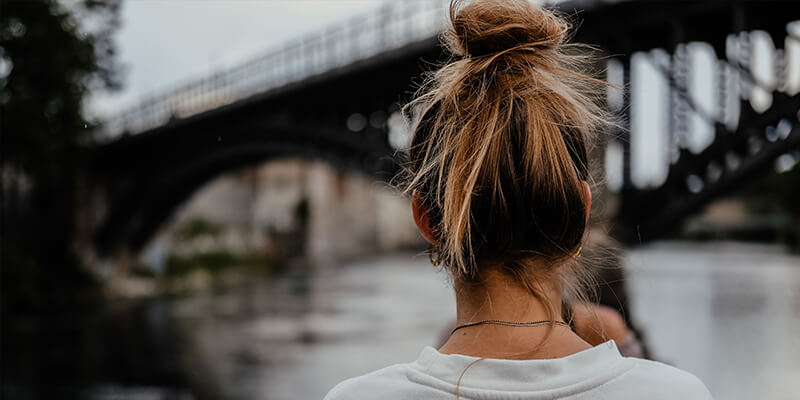 Beachy Waves
As we mentioned before, third-day hair can become a little limp and loose its natural volume. If you are looking for an effortless volume look, we highly recommend creating beachy waves.
Beachy waves can be achieved in so many different ways, using heat and non-heat options. It may seem a little daunting having to think about styling your hair; however, waves can be easily achieved, even if you're rushing in the mornings.
One of our favourite on the go curling techniques we love to use is the straightener twists. This technique will also prevent your hair from becoming overly damaged from using heat. Simply give your hair a spritz of Bumble and bumble Surf Spray which you can pick up from Look Fantastic then section one side of your hair into two pieces and twist in different directions. Then twist these two pieces together and apply the straightener on top. Let cool before unravelling, once you have done so give it a quick once over with a bit of hairspray and you are good to go.
If you are wanting a curling tool that will help you achieve this hair instantly. We recommend going for Big Wave Wand by Babyliss, always using a heat protector beforehand. The Big Wave Wand is also more of an affordable option in comparison to forking out a huge amount of money for something you might not be using every day.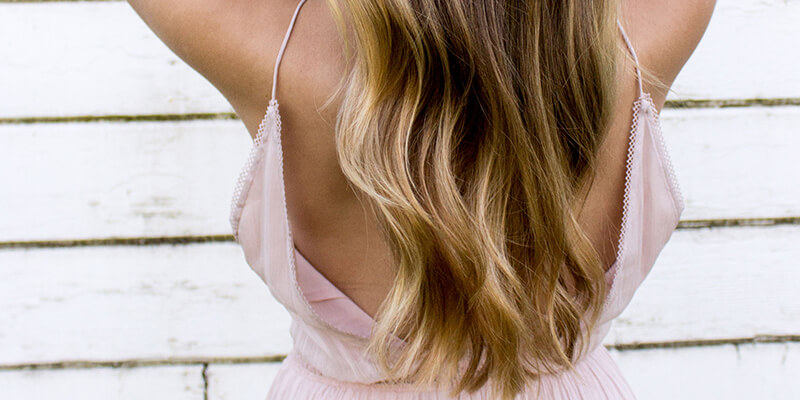 Sleek Ponytail
Have you ever had one of those days when you just wish your hair was up? Sleek ponytails are a great way of hiding unwashed hair as well as keeping it away from your face.
One of the easier hairstyles to achieve, all you need is a bit of hairspray a brush and some hair bobbles. Brush the hair through to ensure there are no knots, then create a centre or side part depending on your preference. Once created brush all the hair back and pull into a pony to the lower back section of your hairline. Once comfortable and tight, ensure all flyaways and baby hairs are smooth, then spray a touch of hairspray to ensure your hair stays sleek all day.
Something that is relatively new to the hair world is hair make up. If you have large sections where your hair is gappy or you want to create a more fuller look to your hairline or hair why not think about hair makeup. All you need to do is fill the gap or hairline with a touch of powder the same colour as your hair. We recommend once this is done giving it another spray to hold the makeup in place.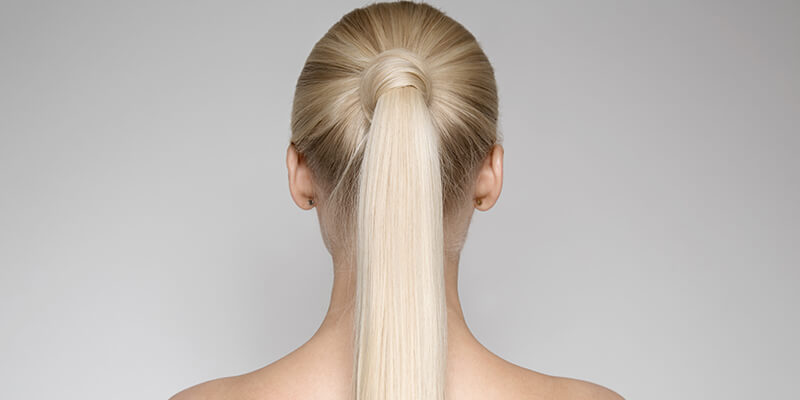 Third Day Hair
Third-day hairstyles do not have to be a mission; there are so many easy hairstyles you can achieve day to day. So don't be afraid to use a little dry shampoo when you do feel you're getting a little bit greasy.