Gone are the days when living with flat and lifeless hair was a daily struggle; thanks to the hair extension gods (and Angels) your hair has the ability to rival even the Kardashian's luscious locks. Whether you're a seasoned pro or new to the world of extensions; tape extensions have become a popular way to effortlessly lengthen each and every silky strand.
Having applied tape extensions to many beautiful head's of hair in the past, the Angel Hair Extensions team have handled and styled this particular variety of extension more times than we can remember. If you're worried about styling your hair once the tape extensions have been applied, don't be! We're here with some top tips on how to style with tape extensions and are ready to help you take your styling game to the next level. Grab those styling tools and work your way through our list; we'll have your hair looking catwalk ready in no time!
How To Style With Tape Extensions: 5 Gorgeous Ideas
We've all seen those tutorials that make a side fishtail braid up-do look like the easiest thing in the world; when in reality, your arm is ready to fall off 10 seconds in and you look like you've been dragged through a hedge backwards once you're done. Don't worry girls, we've all been there! Hair extensions can add an extra thing to think about when styling, so we totally get that achieving your desired look can sometimes seem a little out of reach. Believe us when we say, however, that with the right tools and tips, you'll be styling those extensions like an absolute pro by the time we're done.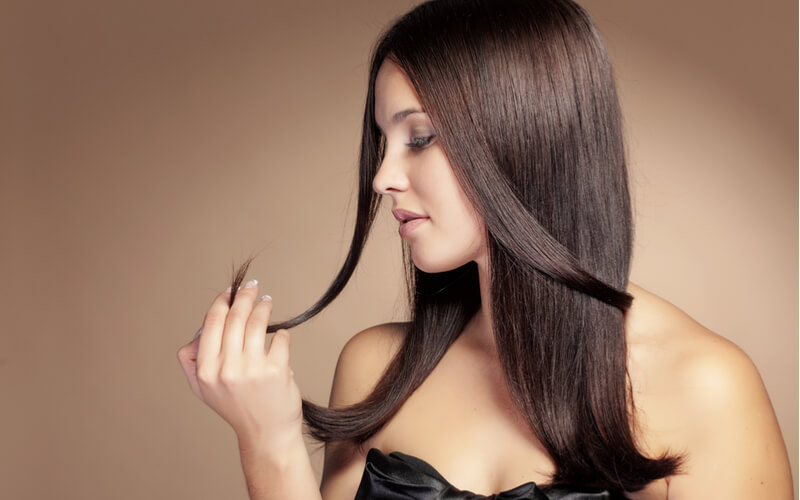 Top 5 Tips To Improve Your Styling Skills
First thing's first, let's get the essentials sorted. Before embarking on styling of any kind, particularly if you're wearing tape extensions, there are some basic things you need to remember. We've listed the top 5 styling tips, followed by 5 chic hairstyle ideas, to help get you up to speed on the latest salon styling trends while wearing extensions.
1. A Brush Is For Life
Ok, so we get that this sounds a little dramatic, but it's really important! It's vital never to brush with too much force or tug at extensions, as this can cause them to become loose. The hairbrush you use will play a big part in your styling regime, so make sure you have one specifically designed for hair extensions to ensure that they last as long as possible. Take a look at the range from hairxtensions; not only are they super affordable, they'll help style your extensions to perfection while keeping them completely intact.
2. Backcomb Those Bad Boys
While we don't want you to look like you've just stepped out of the 80s, backcombing can work wonders when styling tape extensions. By spending a little time backcombing the roots particularly, you'll enhance your hair's volume, helping it to look thicker. It's important to be careful while backcombing, so as not to cause any damage; take a look at this handy article from stylist on the golden rules of backcombing your hair.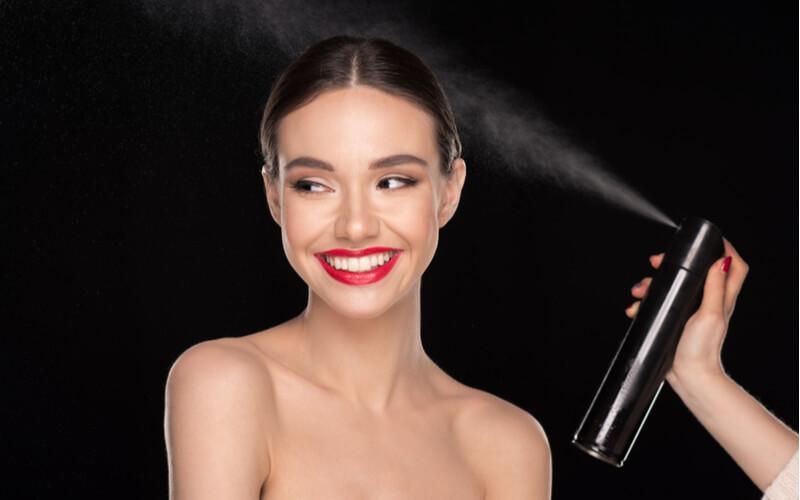 3. In Dry Shampoo We Trust
Dry shampoo has got to be every girl's best friend – the trusty bottle that sits on our dressing tables and bathroom window ledges, helping us get through each other without looking like a greasy mess. I mean, where would we be without it? As if it wasn't amazing enough, dry shampoo is actually great when styling extensions as well, as it keeps them looking fresh without having to wash them and cause wear. As well as this, it gives the hair volume and a texture that's definitely easier to style. There are so many brands out there now offering their own version of the product, many specific to your hair colour, so we'd say go and pick up a bottle pronto! Your hair will definitely thank you for it.
4. Heat Is Your Friend
This sounds a little controversial, as we're always told that heat can damage hair – which is true – but with the right protection, it can be a huge help when styling. This is especially true when it comes to tape in extensions, as it ensures a seamless look throughout your hair, eradicating any obvious places that the extensions have been applied. Look Fantastic have a great range of heat protect sprays, so make sure you grab some before reaching for those tongs.
5. Ease Up On The Oil
Oily hair products will make your hair greasy and slippery, which can often cause tape extensions to move around and slip out of place. We make sure to tell each client visiting our salon for tape hair extensions in Milton Keynes to reduce the amount of oil they use when styling, as it can mean that they have to visit the salon again a lot sooner than they'd hoped! If you can't live without styling products, why not look at some natural alternatives, many of which are oil free and kinder to hair. We love the range from Ecco Verde!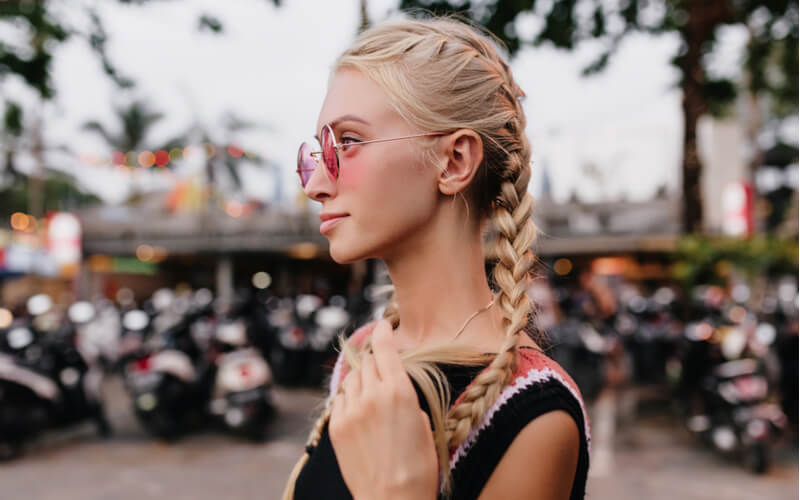 Top 5 Hairstyle Ideas For Tape Extensions
Right, so now that you have all of your tools and products ready to go, let's get going with the fun stuff. As hair stylists, we love nothing more than making our clients feel glamorous with gorgeous styles that they find hard to achieve at home. Having many years of expertise in handling hair extensions of every kind, we know the best ways to style your hair once they are applied and we're ready to share everything we know with you, to make it a little easier when going it alone. Take a look at the hairstyles we'd suggest for tape hair extensions, along with some handy tutorials from some of the top Youtube beauty and fashion vloggers.
1. Messy Bun
Possibly the most versatile of up-dos; the messy bun or top knot can be worn on a daily basis as well as during the evening, if you're going for an effortless, relaxed look. This kind of style can fill extension wearers with dread, due to the fear that the bonds will be exposed when the hair is pulled back, but this doesn't have to be the case. It's very important to go to a reputable hair extension stylist, to ensure that tape extensions are adhered strategically, to ensure that this kind of hairstyle is still totally manageable. Beauty vlogger, Kimberley Roya, has a fab tutorial on 3 ways to perfect the messy bun look, with and without hair extensions. While these aren't specifically regarding tape extensions, she gives some great tips on ways to hide the bonds and how to section your hair correctly to create the perfect messy bun.
2. Plaits
Whether you're into fishtails, classic French plaits or dutch braids, we love a plait and how amazingly adaptable they are. They're being used more and more in wedding hair styling, and are also great for creating an effortlessly stylish everyday look. Braids are a fab way to show off those luscious locks and beautiful hair extensions in a really natural and chic way. We love a fishtail plait here at Angel Hair Extensions, so we enjoyed watching this tutorial from beauty, fashion and lifestyle vlogger, Nicole Fiona Serrao. She shows viewers how to create a fishtail plait with tape in hair extensions, demonstrating how quick and easy it is; ideal if you're wanting to create an intricate hairstyle in a fraction of the time.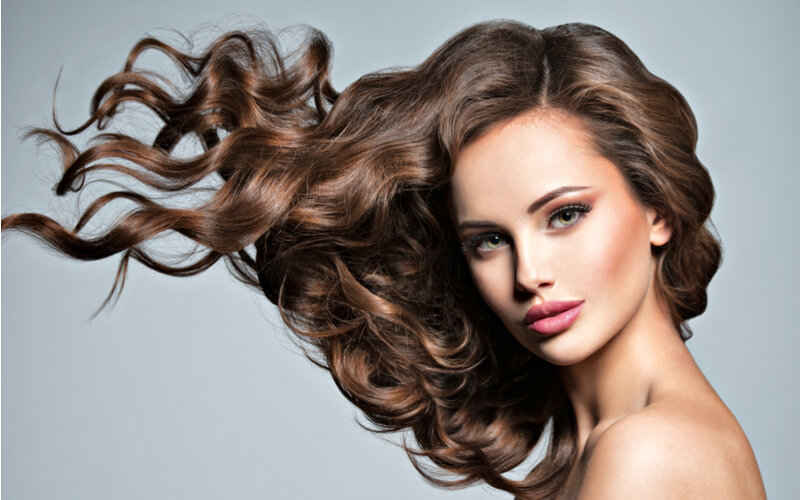 3. Beach Waves
Who doesn't love a beachy wave? There's no occasion we can think of where a relaxed wave wouldn't be appropriate; weddings, a night out, work, college – anything goes! This is probably one of the easier hairstyles to create with tape in extensions, but there's a definite art to achieving the perfect wave. Super cute beauty vlogger, Ella Feddersen, demonstrates how easily achievable this hairstyle is, even for those with tape extensions. She gives great tips on the use of oil based products and hot tools, specifically for those who have tape hair extensions. We're sure you'll agree with us – the end result is gorg!
4. Slick Pony
Laura Leth, beauty and fashion vlogger, has tape extensions and says this is one of her favourite hairstyles. We love this sleek style for a sultry night out look – it'll keep your hair away from your face, while simultaneously showing off your lovely long silky strands. With the use of bobby pins, hair extension brushes and hairspray, she'll show you how to create a slicked back pony that will leave Ariana green with envy. This tutorial is definitely worth a watch for some amazing product tips along with clever hair hacks, in order to create specific looks with ease.
5. Braided Headband
Wanting to achieve this ethereal, fairytale look? It's well within your reach – even if you have tape in hair extensions. This hairstyle is a great way to create a really pretty hairstyle while keeping your tape extensions hidden. Take a look at the tutorial from Hair Tutorial Vlogger, Missy Sue, on four ways to create headband braids that will leave your hair looking like you've just stepped out of the salon. This a great style if you haven't had time to wash your hair and just need to get it out of your face without having to put it up – particularly if you're worried about exposing your extensions and don't have the time to create a more intricate style.
Style Your Tape Extensions To Perfection
So there you have it, all of the tools and tips of the trade you could possibly need to style your hair, without a single hint that your tape extensions even exist. Our top tips and style suggestions are a match made in heaven where your tape extensions are concerned. Our hair technicians here at Angel are ready and waiting to help you style your hair extensions in Harpenden and surrounding areas, whether they are tape, LA Weave or Pre-Bonded. If you'd like some extra tips or advice on hair extensions of any kind, we'd love to chat to you and discuss how we can help create the locks of your dreams.