Hair Extension Salon
Our Hair Extensions Salon in Ampthill provides a wide range of hair extensions to choose from.
Micro Ring Hair Extensions
Our Micro Ring Hair Extensions in Ampthill provide you with a vast amount of volume and durability. We offer them in a wide range of colours and lengths to best suit you.
Pre Bonded Hair Extensions
Check our stunning range of keratin Pre Bonded Hair Extensions in Ampthill, they all are very secure once in your hair and are extremely comfortable whilst giving great volume.
Nano Ring Hair Extensions
Our Nano Ring Hair Extensions in Ampthill are extremely small and barely detectable in the hair which allows the hair technicians to blend your extensions in with your natural hair seamlessly.
Keratin Hair Extensions
All of our Keratin Hair Extensions in Ampthill can be perfectly colour matched to your existing hair colour for the ideal hair shade.
Weave Hair Extensions
If you are looking for something that will give you hair growth while you have extensions, check out Weave Hair Extensions in Ampthill.
Tape Hair Extensions
Choose from a range of gorgeous shades available from our slim line Tape Hair Extensions in Ampthill, get the perfect colour match.
LA Weave
Our LA Weave Hair Extensions in Ampthill are fitted within an hour, which means those long hair extension appointments are a thing of the past.
LA Weave provides you with gorgeous voluminous hair, if kept in excellent condition with the use of good products and aftercare it can often stay in for up to 6-8 weeks, and the hair itself also last 9 months which means you can hair flick for months with no worries.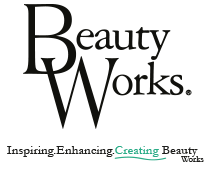 Beauty Works
Our award-winning Beauty Works Hair Extensions in Ampthill ensures all of our gorgeous clients receive the best hair in the business. All of our hair extensions are made from 100% human hair which gives you that natural look.
We offer a wide selection of colours and lengths which means our hair extensions technician can colour match you perfectly.
Testimonial
"Always a pleasure going to Angel Hair Extensions, as I always come out with perfect hair! Rachel is a delight to be around too!"
Natasha Ward
14th October 2018