Hair Extensions Salon
Our luxurious variety of hair extensions are available in our Hair Extensions Salon in Aylesbury
Micro Ring Hair Extensions
If you are looking for a long-term solution to lengthen and thicken your hair, then look no further than our Micro Ring Hair Extensions in Aylesbury. Our selection of Micro Ring Hair Extensions are virtually undetectable, leaving you with a thick and natural looking finish.
Pre Bonded Hair Extensions
Our range of keratin Pre Bonded Hair Extensions in Aylesbury are available in a range of colours and lengths to blend effortlessly with your own hair. If a natural, yet thick and flawless finish is what you expect every time, try our state of the art Pre Bonded Hair Extensions.
Nano Ring Hair Extensions
Our selection of Nano Ring Hair Extensions in Aylesbury provide you with the smallest and most undetectable hair extensions. Being 100% Russian Human Hair they are durable and can be styled however you please, giving a natural look, with our Nano Ring Hair Extensions coming in lots of shades and lengths so that they blend perfectly with your hair.
Keratin Hair Extensions
With our Keratin Hair Extensions in Aylesbury, your hair is given the keratin protein to speed your hair growth, and the bonds are attached close to the root with space to allow flexibility and growth.
Weave Hair Extensions
Our Weave Hair Extensions in Aylesbury can transform your hair into a thick head of luxurious bouncy locks in under an hour.
Tape Hair Extensions
Choose our Tape Hair Extensions in Aylesbury for the hair extension application that ensure they lay completely flat.
LA Weave
Our LA Weave hair Extensions in Aylesbury provides you with a quick 45 minute application time with long lasting wear. Our revolutionary LA Weave hair extensions can last up to 10 weeks without maintenance and the hair can last for up to 9 months with the correct products and aftercare.
Our LA Weave hair extensions come in a vast range of shades, and all hair is hand picked and ethically sourced from Russia and Mongolia. The LA Weave is installed to give a completely natural and comfortable feel, making it the perfect choice for a natural finish.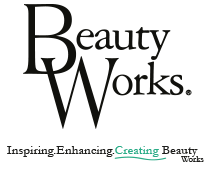 Beauty Works
Our collection of Beauty Works hair extensions in Aylesbury come in a range of natural colours made to blend perfectly with your own hair. With over 7 years of providing quality Hair Extensions, Beauty Works have been worn by many famous names including Michelle Keegan, Nicole Scherzinger and many more!
Beauty Works has been recognised as one of the best Hair Extensions in the industry. With it's efficient installation and durability, anyone can easily wear this hair and style it as they please.
Testimonial
"Angel Hair Extensions do such an amazing job! I absolutely love my hair every time I go. The colour match was perfect and the extensions are such amazing quality. I will be recommending to others!"
Chloe Bull
30th July 2016