Hair Extensions Salon
Our Hair Extensions Salon in Bedford supplies a variety of high-quality hair extensions
Micro Ring Hair Extensions
Angel Hair Extensions only provide the best quality Micro Ring Hair Extensions in Bedford, all coming in a variety of different shades and lengths. The installation process is quick and easy and they are practically undetectable, so you can have long, luscious locks that can last for 6-9 months.
Pre Bonded Hair Extensions
All of our Pre Bonded Hair Extensions in Bedford are of the highest quality Human Hair Extensions, they are durable, natural looking, and you can create many styles, from curling to straightening them! The versatility is endless.
Nano Ring Hair Extensions
Our Nano Ring Hair Extensions in Bedford are light weight and versatile for a natural feel and look. We offer them in a range of different shades to match your hair, adding to the element of a natural look, so you can have that long thick hair you have always dreamed of with ease.
Keratin Hair Extensions
With Angel Hair Extensions Keratin Hair Extensions in Bedford, your hair can grow twice as fast as normal, while your hair extensions are in.
Weave Hair Extensions
With our Weave Hair Extensions in Bedford, your hair will blend seamlessly into your perfect style, no matter how unique.
Tape Hair Extensions
Our durable Tape Hair Extensions in Bedford allow your hair to blend seamlessly into the perfect salon like finish.
La weave
Our LA Weaves in Bedford is the new cutting edge installation that is taking the world by storm. The installation is a mere 45 minutes and the range of colours are amazing, so they can blend effortlessly with your hair.
They last up to 10 weeks with no maintenance but the hair can be re-used for up to 9 months with the appropriate products and aftercare. The hair is hand picked to ensure only the best quality hair is used and ethically sourced. The LA Weave is installed to give a completely natural and comfortable feel, making it the perfect choice for a natural finish.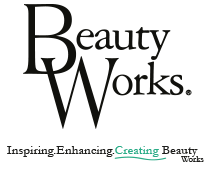 Beauty Works
With our Beauty Works in Bedford, you can easily purchase our award winning Human Hair Extensions with confidence. With our precise colour matching technique, you can get extensions which seamlessly match perfectly with the colour of your own hair!
Many celebrities are fond of Beauty Works with stars like Nicole Scherzinger, Khloe Kardashian, Victoria secret models and many more choosing and flaunting Beauty Works proudly!
Testimonial
"Angel Hair Extensions does the best hair extensions. Fantastic retention, and the staff are so lovely. Highly Recommended!"
Miranda Tarpey
31st March 2016