Hair Extensions Salon
Choose from our gorgeous range of Hair Extensions in Buckingham, we offer a wide selection to best suit your specific look.
Micro Ring Hair Extensions
Our Micro Ring Hair Extensions in Buckingham are made from the highest quality Russian hair. All of our hair is 100% human hair which means it gives you that natural glamorous look and feel.
Pre Bonded Ring Hair Extensions
If you have slightly thinner hair you may want to go for Pre Bonded Hair Extensions in Buckingham, as they give the look of more volume and thickness, however, are still completely natural looking.
Nano Ring Hair Extensions
Our Nano Ring Hair Extension in Buckingham are our most discreet form of hair extensions. Each comes in a range of shades and lengths for you to choose from, giving you that effortless glam look.
Keratin Hair Extensions
If your hair needs a little TLC then you may want to go for our Keratin Hair Extensions in Buckingham, they give your hair the nutrients and protein it needs to grow healthy.
Weave Hair Extensions
All of our Weave Hair Extensions in Buckingham can be matched to your natural colour. Meaning your weave and natural hair blend seamlessly together.
Tape Hair Extensions
Achieve beautiful length and shine with our Tape Hair Extensions in Buckingham, all can be styled effortlessly and are completely undetectable.
La weave
If you are looking for something that is more cost effective but still gives you that glamorous look you will want to take a look at our LA Weave Hair Extensions in Buckingham. It is also one of the quicker hair extensions types and can often be installed within 45 minutes.
The LA Weave is designed to give you that completely natural look, making it the perfect type of extensions if you are looking or something that gives a natural finish. It is also a great extension type for low maintenance, as it is only required around every 6-10 weeks.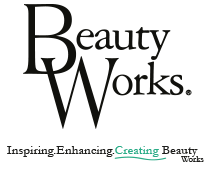 Beauty Works
We are delighted to offer Beauty Works in Buckingham, this award-winning hair is some of the beauty industries most durable high quality hair. All of the hair from Beauty Works is thick and luxurious which gives your hair a considerable amount of volume.
You can have these hair extensions fitted in full confidence, as some of the most renowned celebrities even love this hair. If you are looking for that glamorous look then we definitely recommend Beauty Works.
Testimonial
"Rachel has been doing my hair to a couple of years now and I can honestly say I would never go anywhere else. She always makes me feel comfortable and I always come out feeling so glam!"
Natasha Johnson
24th August 2018