Hair Extensions Salon
Our Hair Extensions Salon in Dunstable provide beautiful flawless hair extensions
Micro Ring Hair Extensions
Our Micro Ring Hair Extensions in Dunstable are weightless and blend seamlessly with your hair, creating a natural yet effortless look.
Pre Bonded Hair Extensions
Chose from our range of keratin Pre Bonded Hair Extensions in Dunstable, they come in a range of shades and lengths so finding your perfect colour match just got easier.
Nano Ring Hair Extensions
Our Nano Ring Hair Extensions in Dunstable are tiny and virtually undetectable, giving that perfectly natural look and feel, providing you with that extra boost of confidence.
Keratin Hair Extensions
Our Keratin Hair Extensions in Dunstable can be used to create thickness and volume, making them ideal for both evenings and day time natural looks.
Weave Hair Extensions
Angel Hair Extensions Weave Hair Extensions in Dunstable are available in a variety of lengths and shades and are suitable for anybody looking for a gorgeous new set of locks.
Tape Hair Extensions
Our Tape Hair Extensions in Dunstable are easy to apply and maintain. They are one of the quickest methods to fit and lay completely fat in your hair.
La weave
Our LA Weave Hair Extensions in Dunstable are fitted to the highest standard to ensure perfection is provided every time. They are renowned for their swift installation being only 45 minutes, so those long 3-4 hours of appointments are now a thing of the past with our LA Weave Hair Extensions.
Not only do our LA Weave extensions blend perfectly with your hair, they also last for a long time. With maintenance every 6-10 weeks, and with use of the correct products and aftercare, the hair can last up to 9 months, so you can enjoy your lovely hair for much longer.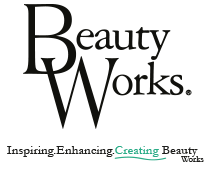 Beauty Works
Our sate of the art Beauty Works in Dunstable is second to none, with our colour matching techniques, Beauty Works Hair Extensions will look like they were specifically made for your hair no matter how unique your shade.
Many celebrities even wear Beauty Works including those like Nicole Scherzinger, Khloe Kardashian, and Victoria Secret Models, so you can feel sure you are getting the best quality hair extensions available in Dunstable.
Testimonial
"Such a professional service with the best colour match. A friend recommended the LA Weave, a technique I have never had done, but now I can't look to anything else! I would recommend Angel Hair Extensions Any time!"
Lauren Knee
2nd January 2015