Hair Extensions Salon
With our Hair Extensions Salon in Hitchin, you can choose from our wide range of hair extensions.
Micro Ring Hair Extensions
Our Micro Ring Hair Extensions in Hitchin are of the highest quality. They are all 100% Russian Human Hair, providing you with the choice of endless colours and styles. They are available in various shades and lengths so finding the perfect hair extensions for you just got easier.
Pre Bonded Ring Hair Extensions
Our state of the art keratin Pre Bonded Hair Extensions in Hitchin are perfect for those who have thinner hair. They are virtually undetectable and come in a range of shades and lengths that can perfectly suit your own hair. They blend seamlessly into your own hair giving a very natural yet full look.
Nano Ring Hair Extensions
Our Nano Ring Hair Extensions in Hitchin are the smallest and virtually most undetectable method of hair extensions . Coming in a range of shades and lengths, your desired look can be achieved effortlessly leaving you with that extra boost of confidence and thick luscious hair at a very cost effective price.
Keratin Hair Extensions
For full, natural looking hair our Keratin Hair Extensions in Hitchin are ideal for natural day looks, but can then also be styled for glamorous evenings out.
Weave Hair Extensions
Our Weave Hair Extensions in Hitchin can be colour matched to your hair to ensure that your extensions and hair blend seamlessly and naturally.
Tape Hair Extensions
With Angel Hair Extensions Tape Hair Extensions in Hitchin you can have beautiful, effortless hair which lays completely flat and is undetectable.
La weave
Our LA Weave Hair Extensions in Hitchin provide the most natural hair extensions at low prices. The installation is faster than most being only 45 minutes long, you can leave feeling that little more beautiful at a very competitive price.
The LA Weave is installed to give a completely natural and comfortable feel, making it the perfect choice for a natural finish. Maintenance is required every 6-10 weeks, and the hair can be re-used and re-fitted for up to 9 months with the correct products and aftercare, so you can conquer the world one hair flip at a time!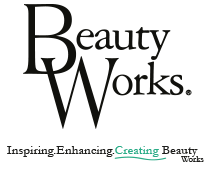 Beauty Works
Our Beauty Works in Hitchin are of the best quality. This award winning hair is highly durable and blends seamlessly with your own hair. It is thick and luxurious giving you that volume without all those excess products, but still looks natural.
You can freely purchase our Beauty Works hair extensions with pure confidence. Even celebrities agree, with many of them, including Nicole Scherzinger, Michelle Keegan, Victoria Secret Models and many more sporting Beauty Works Extensions.
Testimonial
"These are the best Hair Extensions. High Quality and very neat weave giving you a natural look with perfect colour matching! Friendly and professional. I would highly recommend them to anyone!"
Amy Louise Hall
14th January 2015