Hair Extensions Salon
Our Hair Extensions Salon in Kettering provides our clients with flawless beautiful hair.
Micro Ring Hair Extensions
Our Micro Ring Hair Extensions in Kettering blend seamlessly with your own hair to create a natural and effortless look.
Pre Bonded Hair Extensions
Choose from a wide range of colours and lengths with our keratin Pre Bonded Hair Extensions in Kettering, finding the perfect colour just got easier.
Nano Ring Hair Extensions
Our Nano Ring Hair Extensions in Kettering are virtually undetectable, giving a perfectly natural and thick result.
Keratin Hair Extensions
Our Keratin Hair Extensions in Kettering can be used to help give you hair thickness as well as length.
Weave Hair Extensions
All of our Weave Hair Extensions are available in a range of colours and lengths to best suit your hair type.
Tape Hair Extensions
Tape Hair Extensions in Kettering are quick and easy to fit, for a relaxing installation process.
La weave
Our LA Weave Hair Extensions in Kettering provide you with long, voluminous hair which can be fitted in around 45 minutes. If your hair extensions are looked after and the right products are used, your extensions can also last you a significant amount of time – up to 9 months.
Not only does your LA Weave blend perfectly with the rest of your hair but they also last longer and require much less maintenance. It only means one thing, that you can enjoy your hair much longer, so book in today!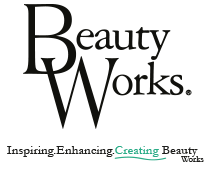 Beauty Works
Our state of the art Beauty Works in Kettering is the best hair in the business. With a wide range of colours and lengths, we can perfectly match your existing colour to your extensions allowing for a seamless finish.
Beauty works hair is fantastic, as it is also extremely durable and can last you over prolonged periods. It is also liked by renowned celebrities such as Michelle Kegan, Khloe Kardashian and even Victoria Secrets Models.
Testimonial
"Angel Hair Extensions is extremely professional and always make me feel comfortable and welcome. I cannot recommend them enough!"
Jenna Mason
19th July 2018