Hair Extensions Salon
Choose from our range of gorgeous hair extensions in our Hair Extensions Salon in Northampton
Micro Ring Hair Extensions
Select our long lasting Micro Ring Hair Extensions in Northampton for a natural yet perfect finish every time.
Pre Bonded Ring Hair Extensions
Our keratin Pre Bonded Hair Extensions in Northampton are designed to match and blend with your hair perfectly no matter how unique for a seamless look.
Nano Ring Hair Extensions
Our quality Nano Ring Hair Extensions in Northampton are light weight and undetectable, they come in a range of shades and lengths, so whatever look you want, here at Angel Hair Extensions, we make it happen!
Keratin Hair Extensions
Our Keratin Hair Extensions in Northampton will not damage your hair, and most of our customers report that their hair grows faster with them in.
Weave Hair Extensions
Choose from a range of beautiful Weave Hair Extensions in Northampton, like your hair these extensions may be chopped, coloured and treated with your normal hair routine.
Tape Hair Extensions
Our Tape Hair Extensions in Northampton leave your hair looking flawless, applied so they lay completely flat, and your tape extensions are reusable and so easy to maintain.
LA Weave
Our state of the art LA Weave Hair Extensions in Northampton are the new cutting edge method of installing Hair Extensions. Being 100% human hair, they give you the option of endless styles and look completely natural and thick. The LA Weave is fitted to give a completely natural and comfortable feel, making it the perfect choice for a beautiful finish.
Our LA Weave hair extensions are so popular because of their longevity, with maintenance every 6-10 weeks, and the hair lasting for up to 9 months with the correct products and aftercare, you can whip and flip your hair for many seasons!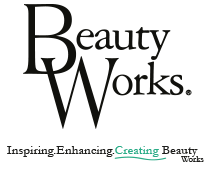 Beauty Works
Our Beauty Works Hair Extensions in Northampton are designed to seamlessly blend with your hair no matter how unique, for a natural yet effortless finish
Even celebrities have given Beauty Works their stamp of approval, with many of them including Nicole Scherzinger, Khloe Kardashian, and Michelle Keegan sporting their Beaty Works extensions proudly. At Angel Hair Extensions you can now have Beauty Works hair extensions fitted with confidence and feel sure you chose the best quality Hair Extensions available in Northampton.
Testimonial
"I have been using Angel Hair Extensions for about 7 Years now; the quality is great and they look really natural, the colour match is perfect! I couldn't go anywhere else!"
Laura Ellis
3rd October 2015