With our Hair Extensions Salon in Towcester, you can achieve the gorgeous hair you've always been dreaming of.
Micro Ring Hair Extensions
Our Micro Ring Hair Extensions in Towcester are light weight and undetectable, providing volume and length with ease. We offer them in a range of shades and lengths, making it easy for you to find your perfect look.
Pre Bonded Hair Extensions
Our range of keratin Pre Bonded Hair Extensions in Towcester are very secure and comfortable to wear. They blend seamlessly into your hair, providing you with a natural finish at a cost effective price.
Nano Ring Hair Extensions
Our Nano Ring Hair Extensions in Towcester are tiny and virtually undetectable, blending effortlessly into your natural hair. With Nano Rings the versatility is endless, as you can straighten, curl or do whatever style that you desire.
Keratin Hair Extensions
With our Keratin Hair Extensions in Towcester, you can be colour matched and find your ideal hair shade without any hassle.
Weave Hair Extensions
Our Weave Hair Extensions in Towcester allow hair growth and are designed to combine perfectly with your natural hair for a seamless blend.
Tape Hair Extensions
Choose from a range of stunning shades available for our Tape Hair Extensions in Towcester, finding your perfect colour match has never been so easy.
LA Weave
Our LA Weave Hair Extensions in Towcester are fitted to provide 100% customer satisfaction. With a quick 45 minute installation, those long winded hair appointments are a thing of the past with our LA Weave Hair Extensions.
The durability of our LA Weaves is long lasting, with maintenance every 6-10 weeks, the hair can be re-used over and over and last for up to 9 months with the correct products and after care, so you can enjoy your luscious locks for longer!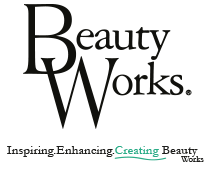 Beauty Works
Our award winning Beauty Works Hair Extensions  in Towcester provide an effortlessly beautiful finish every time. All of our Russian Human Hair Extensions blend into your hair beautifully and it gives you the option of endless styles from straightening to curling, whatever you decide to go for, your hair will look perfect with Beauty Works.
Our selection of thick luxurious Beauty Works hair extensions have also gained a celebrity stamp of approval as they have been worn by many famous names including Nicole Scherzinger, Dannii Minogue and many Victoria Secret Models.
Testimonial
"I have been using Angel Hair Extensions for over a year now, the quality of their hair is amazing and they last for ages. The service is always quality and they always make sure I walk out looking and feeling amazing! Highly recommended."
Gemi Hopkins
14th December 2015