Many women who have never had hair extensions before may have some doubts or pre-conceived ideas that they are bad for your hair or cause damage. We have all heard a horror story or two, or know someone who knows someone who has had a bad experience, which can make the idea of getting hair extensions fitted very daunting.
Why so many horror stories?
Well unfortunately there are a lot of 'so called' hair extension technicians out there who are simply not good at fitting extensions, or aren't properly qualified. Many extensionists just go on a one-day course and then go out and start a business straight away. The problem with this can be that firstly they have no experience – no one-day course can teach you everything you need to know about fitting extensions, and a lot of practice must take place before fitting extensions to a real paying clients hair.
Secondly, just because someone has done a course and gained a certificate does not mean they will be good at fitting extensions. Being a good hair extension technician takes lots of practice – years of practice even. Every client has different hair types, hair styles and hair colours and it takes a lot of experience to really learn that what might suit one client in terms of hair extension length and method may not suit another. You can only become a true master at what you do from gaining valuable experience!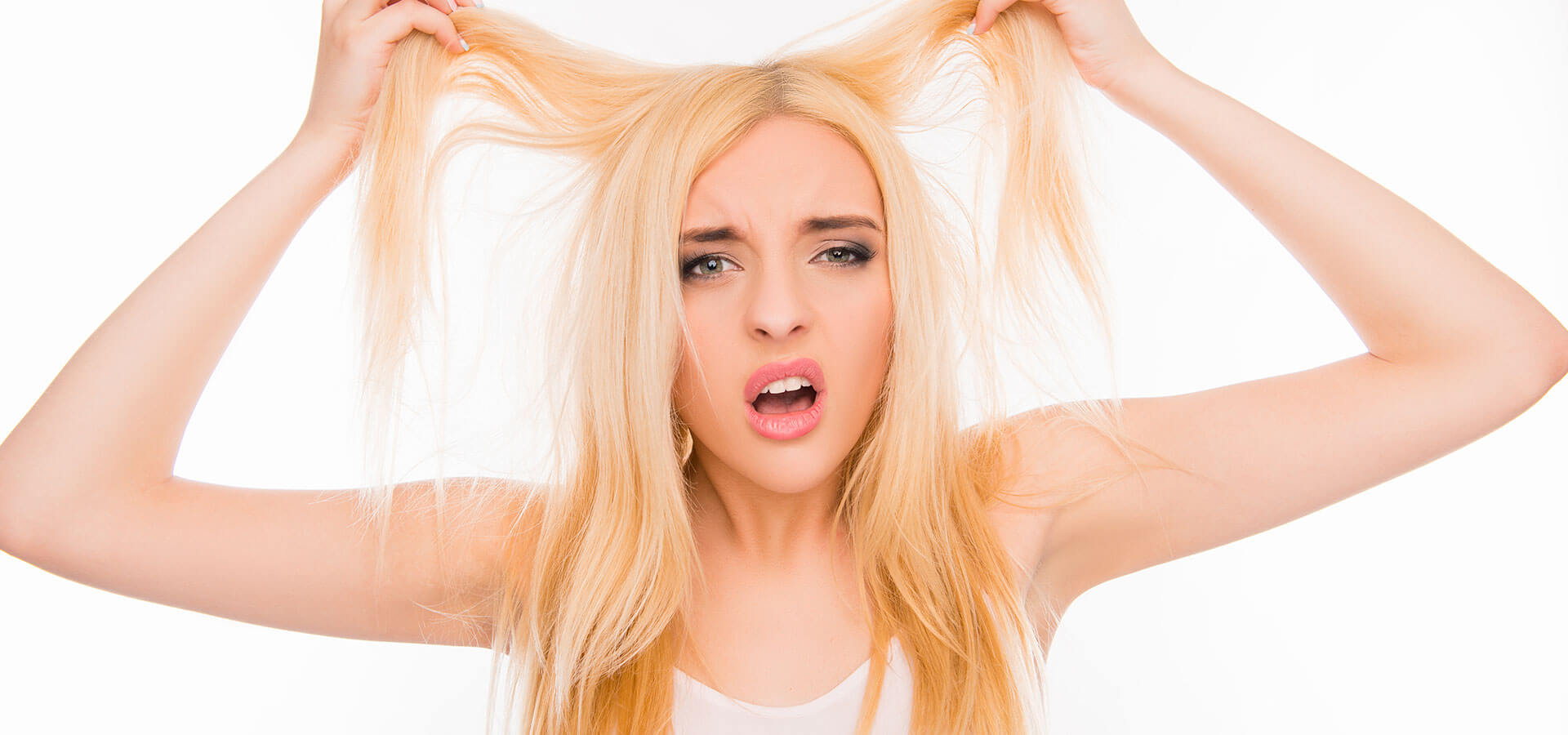 Do not believe all of the horror stories you hear!
Most 'bad experiences' of hair extensions come from an incorrect or unprofessional fitting technique, poor aftercare by the client or improper removal of the extensions. Providing hair extensions are fitted by an experienced fully qualified extensionist, they will cause no damage to the client's natural hair. And providing the correct aftercare advice is given by the technician and followed by the client then they should have no problems. It's important for clients to use the recommended aftercare products and come back for maintenance at the time they have been advised.
It is also vital that clients do not keep their extensions in for longer than the recommended time as not following advice can end up causing problems or damage to their hair. Clients should never attempt to remove extensions themselves, as this can be a disaster – always go back to the experienced extensionist for professional removal of your extensions.
What to look out for
When researching about having hair extensions fitted always ensure you check the technicians experience, qualifications and insurance. Generally the longer they have been fitting extensions the more professional, safer and better they will be. Here at Angel Hair Extensions, Rachel has an impressive 11 years of experience from working full time fitting hair extensions; therefore clients are always in safe hands!
Also make sure to look at photos of the extensionists work, as that will be what your hair ends up looking like! If their work looks poor quality or they only have a few photos then be careful! And cheap prices also do not guarantee good quality hair or workmanship! Like most things in life you get what you pay for so be very wary if the extensions seem too cheap. Good quality hair costs money but will last for a long time without any issues. Cheap hair tends to be a mix of human and synthetic fibre which generally matts and tangles and will only last for a few washes before it looks too awful to keep in!
Finally, always have a look at Facebook reviews, as these are the most accurate form of reviews from real clients.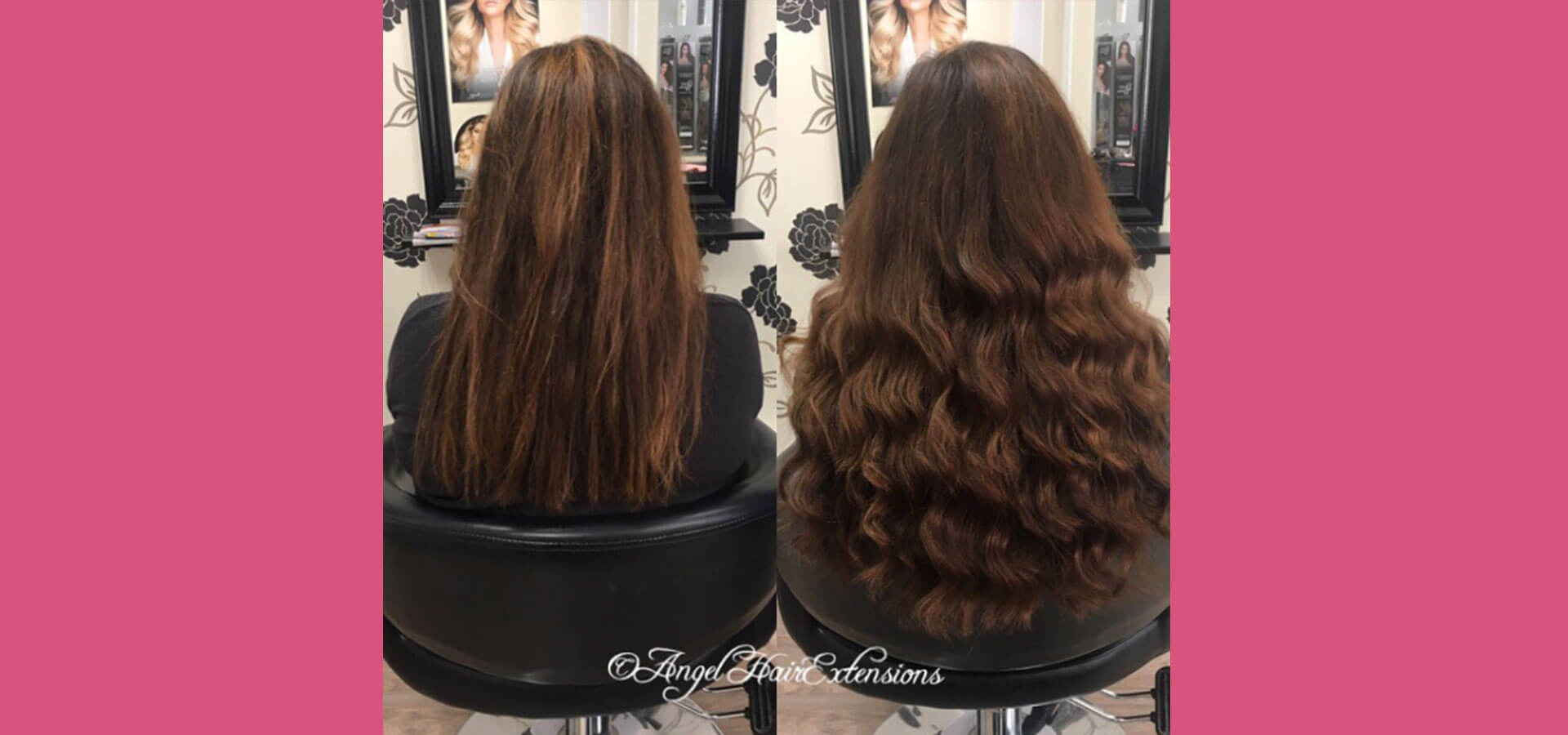 We offer free consultations, along with aftercare advice, and give every client an aftercare information sheet to take home. We also sell all of the recommended aftercare products and are always at hand if clients have any questions.