Nano Rings are very hard to fault, but just like everything else there are some cons. When considering getting Nano Ring Hair Extensions, or any extensions for that matter, people like to weigh out the pros and cons so they know they are getting the most out of their money. In our new article we will be outlining the pros and cons of Nano rings and covering the following topics:
Very Small
Secure
Safe
Suitable for thin hair types
Regular maintenance
Slippage
To find out more about 'Nano Ring Hair Extensions – Pros and Cons', read our article!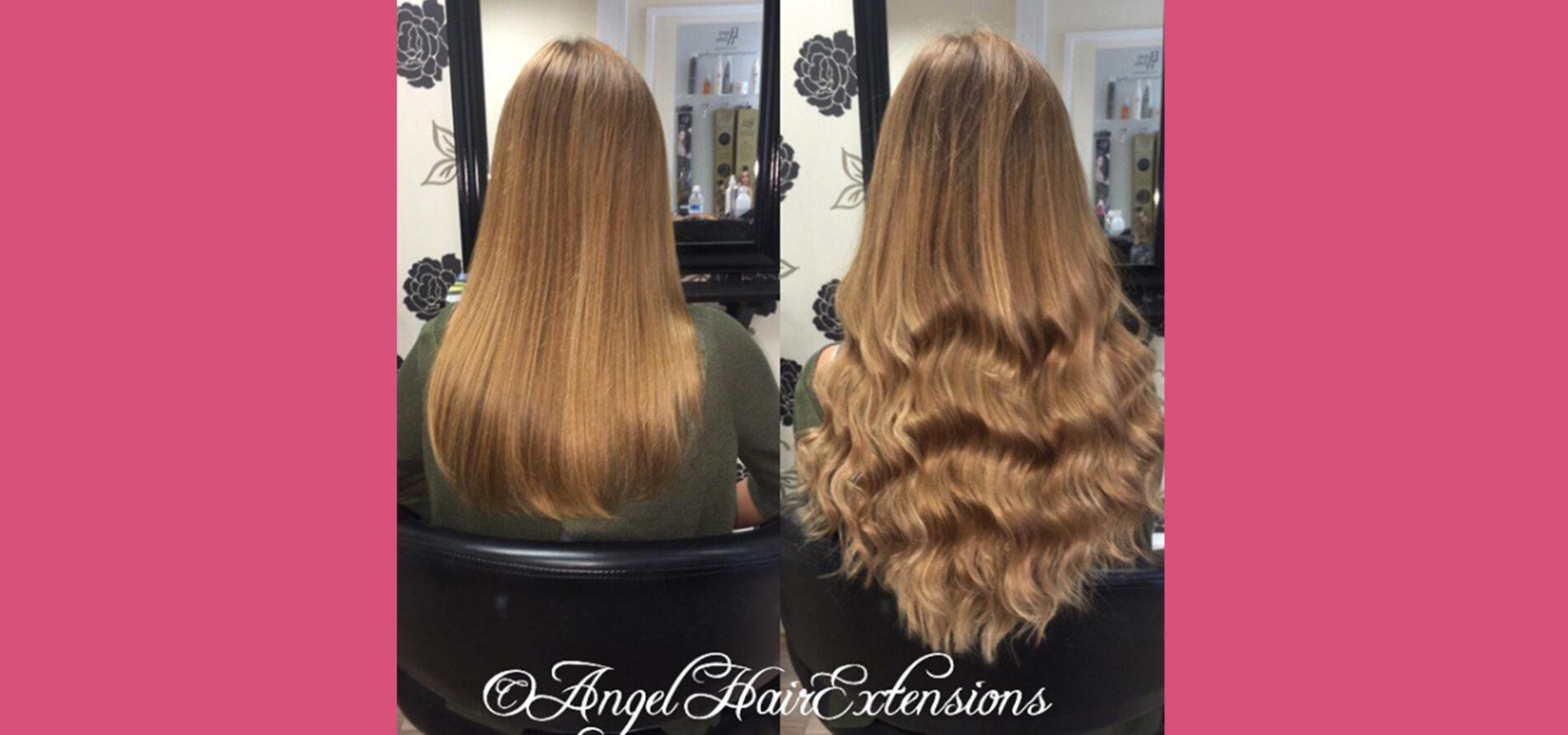 Positives
Here at Angel Hair Extensions our Nano Ring Hair Extensions in Milton Keynes are one of the most popular methods of Hair Extensions, so they have a lot of advantages, including the fact that they are:
Very Small
One the most obvious positives of Nano Rings are that they are very small in size. They are around 90% smaller than standard Micro Rings, and their small bonds means that they are very discreet and blend seamlessly with your natural hair. They also come in a range of colours that can be matched to the colour of your roots, making them even less visible.
Secure
When fitted properly, Nano Rings Extensions are very secure as they use the stand-by-stand method. If the correct amount of natural hair is placed within the rings, and your hair is not too soft or oily; Nano Rings tend to be very secure. With the correct aftercare products and maintenance they could last for up to 6 months.
Safe
As long as you know a professional is responsible for fitting your hair, then your Nano Ring Extensions should be 100% safe. Here at Angel Hair Extensions, we are accredited by Beauty Works so a neat, safe and professional installation is guaranteed every time. What makes Nano Rings so safe is that they do not require glue in order to keep them secure, making them gentler on your natural hair. They are also very easy to remove, but just ensure that they are removed by a professional, so your hair remains completely damage free.
Suitable For thin Hair Types
If you have thin hair, Nano Ring Extensions are your perfect match; this is because standard micro rings may be visible within fine or thin hair. With Nano Ring hair extensions, you may only need about a half head of hair even if you have very fine hair, and they will still remain virtually invisible.
Negatives
Fortunately, Nano Rings do not come with a lot of cons and the positives greatly outweigh the negatives, but so you know the other side, the cons are:
Regular maintenance
Like mentioned before Nano Rings Extensions are very small, and to keep them neat and tangle free, they will require regular maintenance. You will need to separate them from the roots regularly and ensure visit your hair extension technician every 2-3 months to get them removed and refitted.
Slippage
Due to the small size of the Nano Rings, they are suitable for most hair types. However, if your hair is naturally very oily or soft or silky, then you might find that they will slip down and become slightly loose. You need to be prepared for this possibility and that you are happy to take this risk knowing your hair type. Your extensionist should be able to recommend a method of Hair Extensions that are perfectly suited to your hair, so that you are completely happy with the end results.