Winter hairstyles can sometimes be a little tricky as the weather starts to cool, the days become damp and wet, and it becomes considerably windy. Us girls go through a lot when it comes to our hair, but we still want to look cute all year round. Here we tell you all about the must-have winter hairstyle and the best way you can achieve them.
Winter Hairstyles
There are so many different winter hairstyles out there which you can easily achieve with any length hair. With the right styling tools and products, you will be looking gorgeous in no time.
Face Framing Up Do
Have you ever thought about cutting in a fringe? If you have been thinking about it for a while we always say go for it, the great thing about a fringe if you don't like it, is it often will grow much quicker compared to the rest of your hair because it is much healthier. However, if you are still a little unsure why not consider going for more of a face-framing hair-do. With a loose updo, face-framing hair can do wonders for your look. Accentuating your beauty and providing your face with great symmetry.
All you need for this hairstyle is a hair tie, a couple of bobby pins and a good texture spray. Texturizer by Sebastian can be purchased on Beauty Bay and it is great for giving your hair that something extra.
To achieve this look, you will want to sweep all of your hair up loosely. Tie your hair in your desired top not, then gently pull a few pieces of hair which frame the face, give yourself a spritz of texture spray and you are ready to go.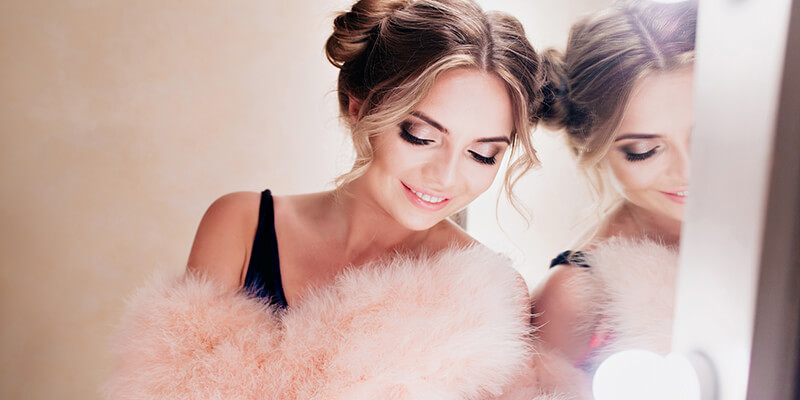 Girl Next Door
If you are in a little bit of a rush in the morning, an undone side braid is perfect for that girl next door look. This look is extremely easy to achieve, and can even work for those of you who have some crazy bed heads going on. Simply part your hair more to one side, start braiding the hair just below the jawline. You will then want to tug on a few sections of the hair to loosen them; this will help to give your hair that effortless look. No matter where you are going, whether it is an afternoon tea with the girls or just your usual working day, this hairstyle can look gorgeously undone.
Swept Back With A Headband
Headbands are noticeably coming back into fashion, and so they should. They are the perfect accessory when you wish to wear your hair down, however, want to keep it off your face. We recommend adding a little extra volume in the crown to give your hair that little bit of something extra and then bush your hair back with the headband. Most high street stores are now selling them, but our personal favourite place to look is on Asos as they have so many different designs and brands to choose from.
Single Rope Bun
If you like the idea of an effortless updo, then this is possibly the look for you. It is also a great hairstyle for those of you who have nano ring hair extensions in Bedford, sometimes it can be a little harder to grasp a hairstyle with so much hair but this is one of those styles, which looks great with an added touch of volume. It is also the perfect style for when it is a tad windy outside, and you need to get your hair away from your face.
To create this hairstyle all, you will need is a hair band. Create a low ponytail and twist the hair tight like a rope around the base of the ponytail. The bun sits fairly low, giving it that effortless look. It is also a fantastic style if you are looking to wear a pom-pom beanie hat. If you are wearing this style throughout the day or are going to an event and want to give it a little something special why not consider jazzing it up with shooting star booby pins.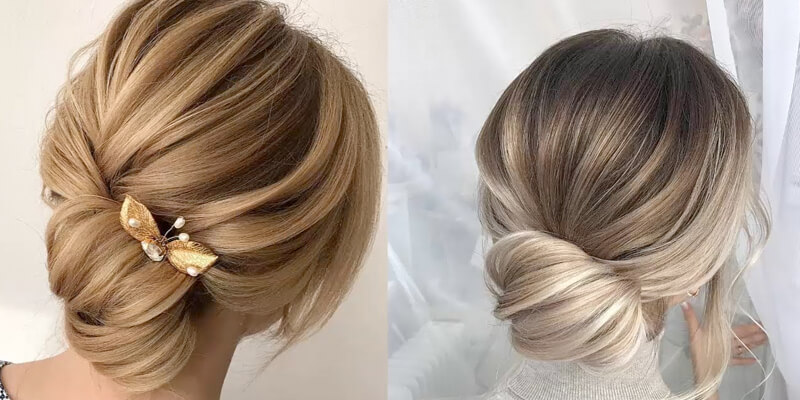 Photo credit to Makeup Styles
Relaxed Waves
We mention this style a fair bit because we love it so much! It is the perfect going out hairstyle, or if you are looking to make your casual look, look that bit more sophisticated or dressed up. Create relaxed, gorgeous waves with only one tool; it also does not take that long so you won't get an achey arm holding the curlers up for ages.
We recommend using the Creative Curl Wand by ghd to create this styles as it is a 28mm wand which gives you the perfect curl. It also allows your hair to set within five to eight seconds which means you can rock this style any day of the week.
Bubble Pony
A bubble pony is probably the kind of hairstyle you would have chosen as a kid, but it is now becoming the height of fashion and has been seen on so many runways this year. As an easy style to achieve, it has masses of impact.
Pop your hair into a high ponytail and ensure it is sleek and tight, you may need to give it a little spray of Schwarzkopf silhouette super hold hairspray to get those baby hairs to stay down during the day. You will then want to place a few elastic hair bands every couple of inches down the length of your hair. Then pull from both sides to give it volume, it will also help to give it that rounded style. Once completed a spritz of hairspray and you are ready to go.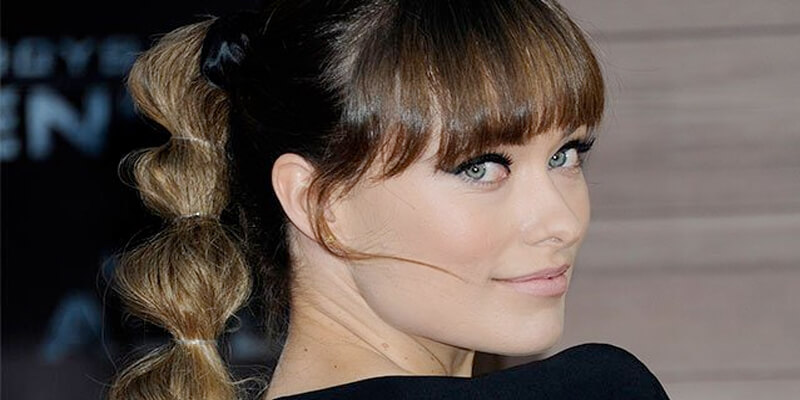 Photo credit to Cosmopolitan
Winter Hairstyles You Can Easily Achieve
We hope these six hairstyles will help in your quest to find the perfect winter hairstyle. Whether you're having a casual day in the office or going out for the evening, each style can be spruced up with a range of accessories. Let us know if you have tried any of these hairstyles and share them with us over on our social media!