When it comes to keeping your curls holding, it can be a tricky task, especially when you are on the go all day or at an event for an extended period of time. We all love those beautiful bouncy curls but do we really know how to ensure they will hold? Not really. Well keep reading, and we will tell you exactly how you can keep curly hairstyles last that little bit longer.
How to keep curly hairstyles
The perfect curly hairstyle and hold starts from the very beginning of your hair routine, this means from the point you wash your hair. There are a couple of measures you can take when it comes to your washing regime when you want to curl your hair afterwards. One of the best things you can do is skip the conditioner; you do not always need it. When you use conditioner, it means your hair often becomes slippy and is also too soft for your curls to hold. The key for your hair to last a bit longer is to have grit in your hair and also texture.
Don't wash your hair the day you want to curl it
Everyone loves the first-day hair feeling, however, second or third-day hair is ideal for curling. The reason for this is because curls tend to hold better in dirty hair, this is due to the natural oils forming from your scalp which give your hair that natural hold without having to add any additional product. If you are a person that finds that their hair gets a little too oily by the third day, use a touch of OUAI dry shampoo.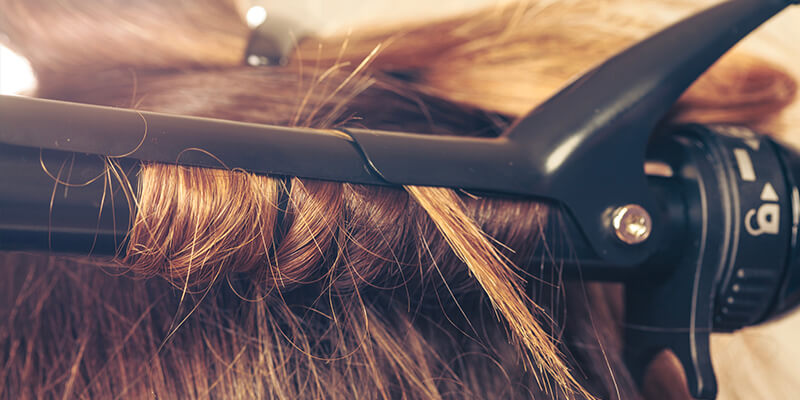 Prepare your hair
Taking the time to prepare your hair will give you that extra bit of volume and texture to your hair. While you do not want it to be overloaded with a product you also do not want to be minimalistic with your product, it is all about getting the balance right.
Before you begin to curl your hair, you might want to consider a thickening mousse. Since most mousse contains alcohol within the ingredients, it will often remove any remaining moisture left within the hair follicles. While you may be thinking this is a bad thing for your hair, it will allow your hair to have extra grip and hold. This is also a crucial step for those of you that have nano ring hair extensions in Hitchin as hair extensions when first applied can be super silky and soft. There are a number of great thickening mousses out there, here are a few we highly recommend:
With each of these products, we recommend using a generous amount of product on your hair. A good way of measuring the amount you should need is by placing the mousse in the palm of your hand and then running it through your hair, working it through the lengths and ends.
Using the right products
When it comes to your hair, there are a number of things us girls have to do to ensure it is looking pristine while still being healthy and strong. To keep on top of your hair, you will need to ensure you are using the right kind of heat protectant and also the right kind of curl hold spray.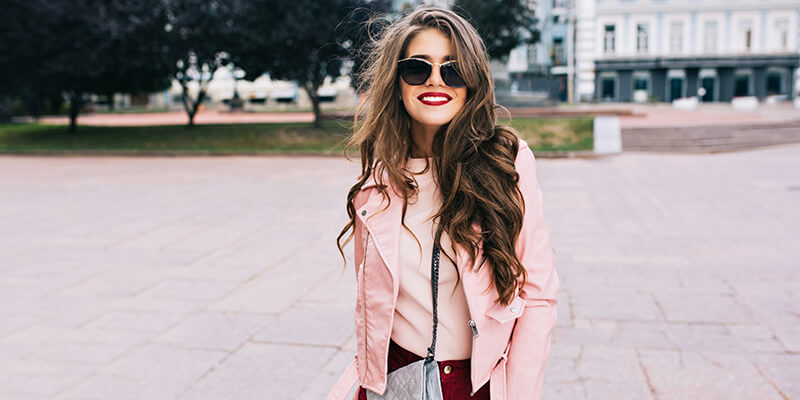 Heat protectant
One of the most important steps to your styling session, your heat protectant is absolutely vital to the healthiness and strength of your hair in the long run. We usually recommend for our clients to use a heat protectant whenever they are going to be styling their hair, this starts from even blow drying the hair as any form of heat can damage the hair so easily. You can grab good quality heat protectant sprays from most drugstores or your local hairdressers. Here are a few of our favourites which are reasonable in price and don't feel like you are breaking the bank:
Hairspray
You want to help your curls as much as possible, one of the best ways to do so is to use a hairspray which provides sufficient hold but does not make your hair go all crispy. Hairspray can be a difficult one to recommend as there are so many out there which some may like more than others but is all dependant on what you are looking for.
Many people often think that hairspray only for applying after you have finished curling your hair. However, if you give your hair a little spritz before you start curling this can often provide you with a good amount of hold. It also provides your hair with a rougher texture to it, which as you all know, gives your hair more texture allowing the curls to take to the hair much better.
A mistake us girls tend to make when we are spraying hairspray is we often hold it a tad to close to our heads, which is why you may get that tacky over sprayed feeling even if you have not put a lot of product on the hair. When spraying hairspray, you want to hold the can a good couple of inches away from your head.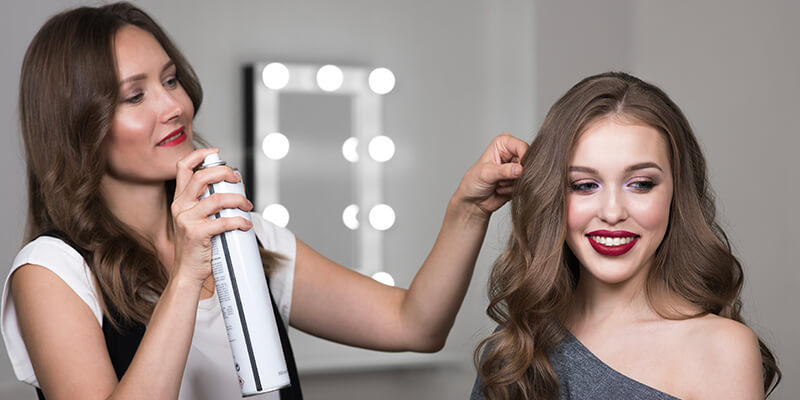 Use the right curlers
There are so many different hair styling tools now out there for you to choose from. But you must ensure you get the right sized barrel for your hair; this will all be dependant on how long your hair actually is. The barrel size is more important than you think, as this will be the basis as to whether your hair curls properly. If you have long hair, then you may want to look to using a larger barrel.
When it comes to curling tools, we also recommend when you are curling go through your whole head before running your fingers through it. Letting the curls to cool gives them more hold and structure.
Keeping your curls
We hope our tips have helped with your hair! Keeping your curls in can often be a little tricky, but following these top tips, we are sure you will get all day out of them, and maybe even a few more days! If you would like them to hold for more than a day we recommend when you go to bed, putting your hair in a loose top not.