As one of the most well-known families around the world, the Kardashian sisters have had their fair share of different hairstyles. If there is a hair trend, you will most likely find one of them is following it. Khloe Kardashian is who we will be specifically looking at as she is often well known for her array of hair extensions styles! Read on to find out all about Khloe Kardashian's hairstyles across the years.
Khloe Kardashian Hairstyles
We love Khloe for her versatile hairstyles and gorgeous colour! Khloe is normally the person to follow when it comes to having the hairstyle of the season. She is normally renowned for a long big hair, but in recent years we have also seen a variety of lengths and styles.
With the lob being the 'in' thing, Khloe cut her hair to her shoulders and shocked the world. However, the trend then caught on, and girls all around the world were going into their hairdressers to have their hair cut. The reason we are so in love with the lob is it can really give your look that bit of edge you have longed for. Not only is it versatile but it also looks fantastic with a perfect ombre look.
Half up half down
Khloe Kardashian has been giving us casual glam for many years now, especially with her half up half down doo. While always looking glam, Khloe always seems to take her half up half down hairstyle that extra step. Always high on the head pulled tight with a bunch of curls or waves. The addition of tape in hair extensions in Ampthill, allows Khloe to achieve extra volume with this hairstyle.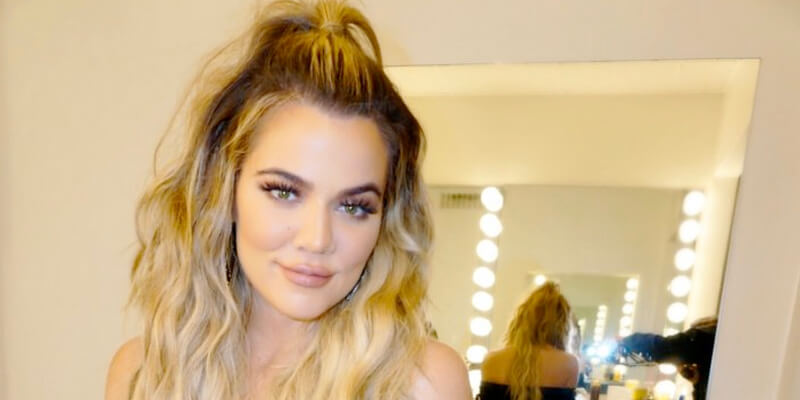 Photo credit to StyleEasy.
Classic beachy waves
Classic beachy waves are a style we have seen a lot from Khloe, whether her hair is long or short she is always championing a beachy wave. An easy style to achieve for any hair length – it is going to be your go-to style if you want something a little different with an extra bit of volume and sass.
We actually think one of the best ways to achieve beachy waves is not to use a wand but to instead use your hair straighteners. Straighteners are a great essential hairstyling tool any girl needs in their home. Most people will tell you to purchase yourself a pair of GHDs, however, we believe to get the ultimate perfect waves with a pair of straighteners you should be looking at the Cloud Nine tools. They not only give you the perfect shine but instead of completely flattening your hair, they do give you additional volume.
To achieve this look, you simply section off your hair, then take an inch piece of hair. Starting from the top, you will want to pull the hair from the top through to the bottom in a 180-degree angle to create a wave effect. For a demonstration, we recommend taking a look at Taylor Shymanski tutorial.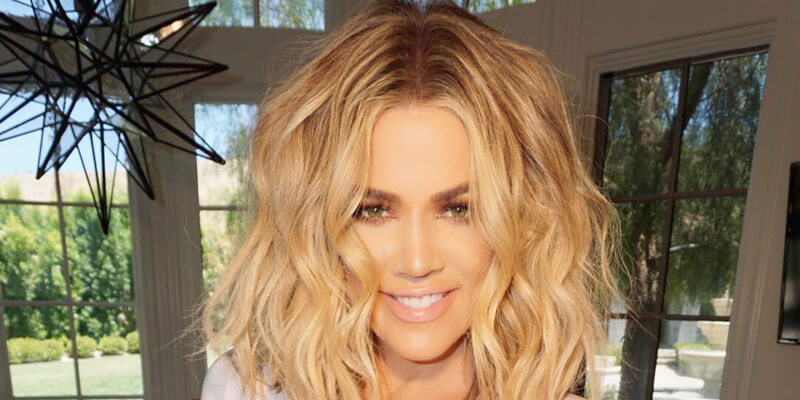 Photo credit to People.
Sleek and straight
If there is a style that looks good on anybody, it is the straight and sleek style we have seen many a time by all of the Kardashian clan. Khloe has worn this look to a number of events and has also used it on both her short and long hair. The perfect cut can make this look, look that bit better, all you need again for this look is a good quality straightener and a good old shine spray.
The goal to getting this look to not only look sassy but classy is adding the shine spray, we recommend going for TIGI Bed Head Headrush Shine Spray, it is incredibly lightweight unlike other products and can stop your hair or extensions from clumping together. We suggest applying it before you start to straighten, if you want to get the full sleek look then section off your hair and ensure all of it has been flat ironed. A middle or extreme side part always looks great with this look, to ensure it all stays in place you can look at adding a little hairspray for hold.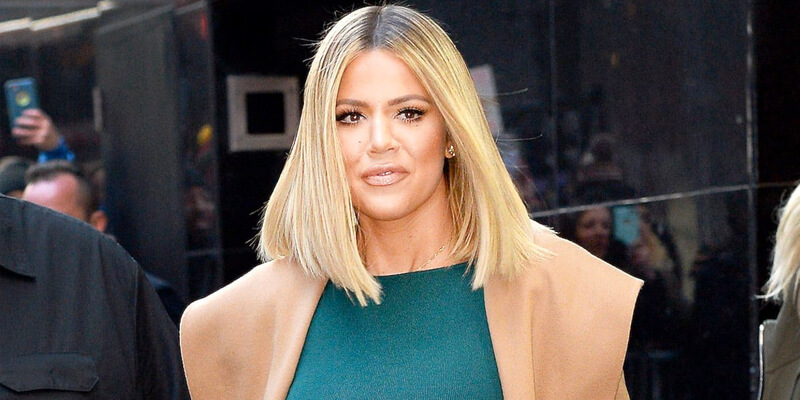 Photo credit to Scoopnest.
Braids
Tight braids are a great style if you have a busy day or weekend. Braids came into fashion when all of the Kardashians decided to embrace them, with the use of extensions you can also achieve long braids which will last you a couple of days. If you are someone who likes to spend hours in the gym, then this is also a great look that will last you throughout your workout.
This look may require a little bit of practice before you get it right; however, once you have, we are sure you will be rocking this style more often than not. For the best way to achieve this look we recommend taking a look at Farah Dhukai.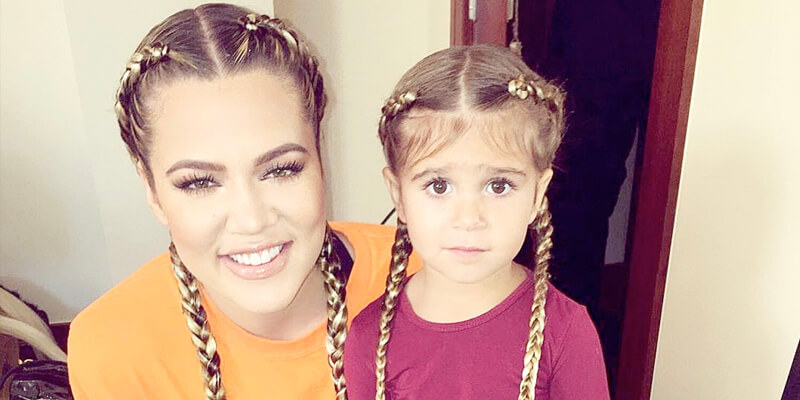 Photo credit to Buzzfeed.
High ponytail
Back in 2013 was the first time we saw Khloe style her hair in a sleek, tight high ponytail, the style is both sophisticated and classy but also means you do not have to worry too much about your hair throughout the night. We love the sleek pony with a huge fur jacket, as it often gives off that classy yet sleek vibe.
When it comes to this look second-day hair is often an excellent place to start, make sure your hair has been straightened before you start. Then using a fine tooth comb, pull the hair back into a tight ponytail and use an elastic hair tie to secure. To give it a more professional look you can either use an accessory, or you can take a section of your hair and wrap it around the band and secure with a clip or bobby pin. To finish off use a little bit of hairspray to ensure all of the baby hairs are secure.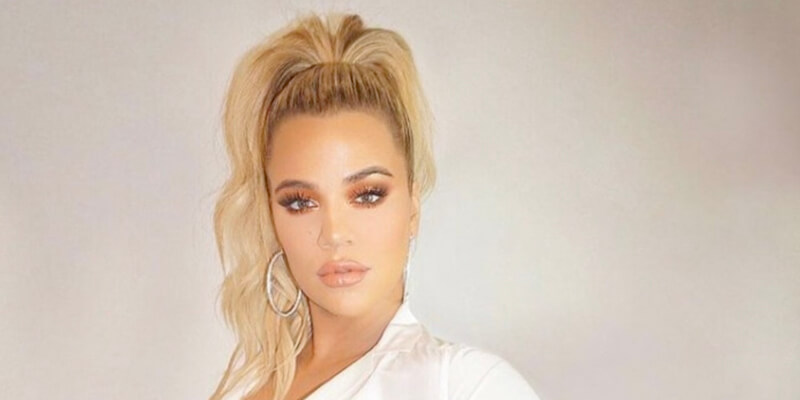 Photo credit to Pop Culture.
Khloe Kardashian
We hope you liked all of the Khloe Kardashian styles we mentioned throughout this article; these are only a few of the styles we love. As a style icon, we will continue to follow her different hair trends and styles. We love both her short and long hair, both of which you can achieve. Even if you decide to go for a lob, then decide you want long hair again, simply book in for weave hair extensions in Hitchin
Featured image credit to Her.