Styling your hair can be tough enough without extensions, so trying to do it with them can be a difficult task, and you may currently be stuck with only one style. There are many ways your head of hair can benefit from hair extensions, creating cute styles to compliment your fashion choices is one of them. They are also a great way of adding thickness and length to your natural locks. There are plenty of easy ways to style hair extensions and we're going to talk you through how.
Easy ways to style hair extensions with a braid
We are going to look at four hairstyles you can use in your day to day life. Follow these step by step tutorials on how to create each look. If you struggle to style your hair, we suggest you keep reading!
Boho Twist braid
For this particular hairstyle, we don't have any requirements for your hair beforehand. We do recommend that you detangle your hair before hand as you will be tugging and manoeuvring your hair to create this style.
Step 1
Depending on where you want your braid position this can be down your back or to one side split your hair into two equal sections.
Step 2
Twist! You will want to take each section one by one and twist inward towards your face. Then you will want to twist them around each other and tie at the bottom; this is called a rope braid.
Step 3
Once tied at the bottom, you will want to loosely tug to create a fuller effect. This will help the braid look thicker and fluffier, do this to both braids that you have created. Secure them both together at the bottom of the braid, if you feel that has a few gaps in the middle, we suggest picking a bobby pin close to the colour of your hair and lightly pin in the centre connecting both of the braids.
This braid is a perfect option for everyday wear and can also be made to look dressier. For example, by simply adding a floral crown or a beautiful silver hair comb you could most definitely pull this off for special occasions, such as a wedding. Liberty in love has a variety of gorgeous hair pieces including hair combs, hair pins, wedding headbands and headpieces.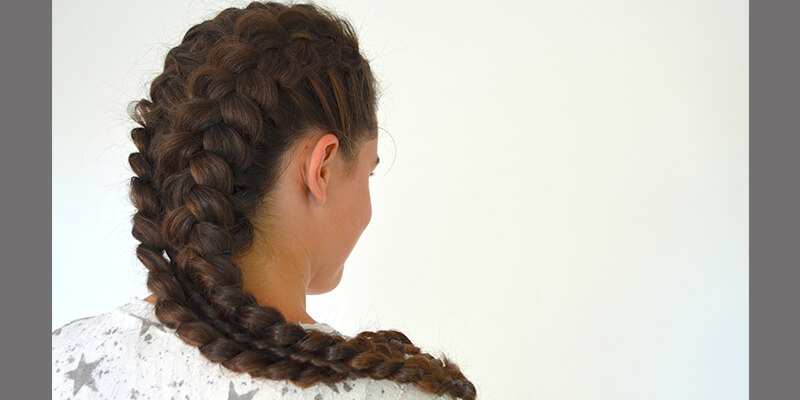 Dutch fringe braid
The Dutch braid is perfect for when you're having one of those days you just don't know what to do with your hair. To do the Dutch fringe braid, your fringe can be any length over an inch to achieve the desired look.
Step 1
Firstly we recommend you curl all of your hair creating a boho beach wave. To create the perfect boho beach curls/waves, we suggest you watch Desi Perkins big messy beach waves hair tutorial.
Step 2
Split your hair into three equal strands; hold the right strand of hair in your right hand, the left and the middle strand of hair in your left hand.
Cross the right strand under the middle; you will then want to cross the left strand under the new middle strand. It's essential that you follow this process and ensure that you are taking the braids underneath each strand of hair rather than over the top like you would with a standard braid. If you don't take it underneath, you won't achieve the desired Dutch braid.
Step 3
Once you have started and feel you have got into the rhythm of the braid, you will then need to start collecting small strands of hair from underneath as you go along. The strand that you are now picking up should be thinner, allowing your braid to make its way down the side of your face.
Topknot
A topknot is excellent with hooped or dangly earrings. It's also a quick and easy hairstyle that doesn't require much effort; it's also great for those days when your either in a rush or don't have time to do your hair in the morning.
Having hair extensions also helps with texture and thickness to your topknot.
Step 1
Brush your hair creating a smooth finish; you might also want to spritz this with hair shine spray. Tie in a tight ponytail and ensure all flyaways have been brushed down; adding hairspray also helps with this.
Step 2
Twist ponytail to the right creating a tight sausage. You will need then wan to tie this tightly around your hair band. Secure with a hair band and bobby pins if needed, we would also recommend that you give your bun a once over with hairspray.
Step 3
Add any accessories you wish to give yourself that added glam; we love bows, grips and cute combs. This finishes off the look nicely and a touch of elegance.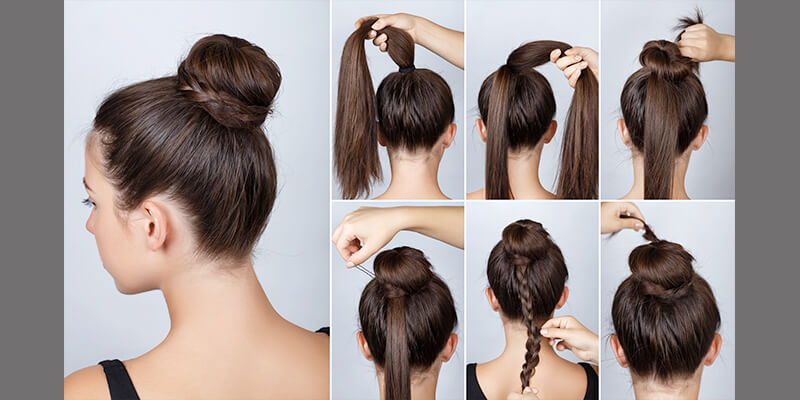 High ponytail
The perfect way to keep hair away from your face and easily hide any outgrowing Nano hair extensions high ponytails can look sophisticated and effortless.
Step 1
Curl your hair with a wand or even use your straighteners. To curl with straighteners ensure that you are holding the straightener vertically, take small strands of hair and pull trough tool and turn at an angle. We would recommend that you don't brush your hair for this look, you want it to be messy and fun, a great way to add a bit more texture is to apply dry shampoo.
Step 2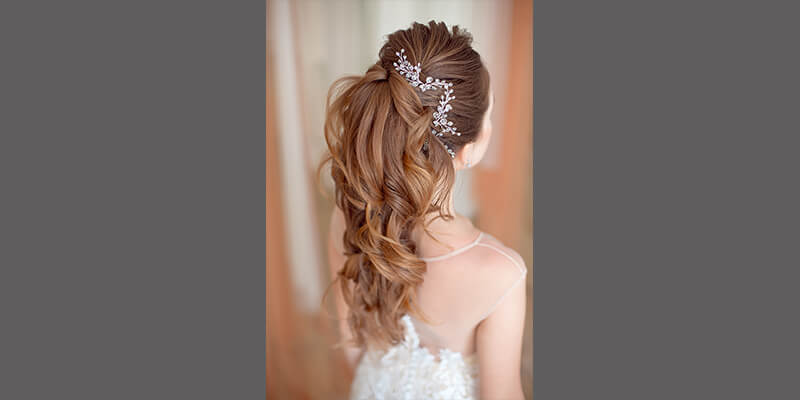 Tip your head upside down and scrape all your hair to the crown of your head. Stand up straight and grab any baby hairs that may be loose, secure with a hair band. If you want to tighten it ever so slightly split the ponytail into two strands and lightly pull.
We hope that these four styles work with your hair extensions and give you some inspiration for the looks you can use. Hair extensions can be styled in effortless ways, create topknots and high ponytails on days when you can't be bothered to do your hair or want a simple look for work.
Boho and Dutch braids are perfect for when you want to compliment your look; they can be made to look effortless or work well when attending an event.