Wedding hair that lasts all day is not the impossible phenomenon you might think it is. With our creative hairstyle ideas, tips and tricks, you can easily have a hairstyle that will look picture perfect all day long.
Wedding hair that lasts all day? Challenge accepted
Your wedding day is arguably the biggest day of your life, so you inevitably want to look your best. Aside from the perfect dress and flawless makeup, your hair is just another key feature to completing your look as a beautiful bride, so you should take the time to plan exactly what you want it to look like. This is the first hurdle when it comes to wedding day hair as there are so many possibilities, it can be difficult to decide on just one style. There are many things you should consider which could determine how you style your hair on your big day, such as the location of the wedding. If you are jetting off abroad for an exotic wedding ceremony in the sun, you may want to opt for an updo as wearing it down could cause you to feel uncomfortably hot and bothered. You also need to decide what era you want your hairstyle to be inspired by; do you like the Hollywood pin-up hairstyle made popular in the 1950s? Or do you prefer the classic 60s wispy bangs hairstyle? How about transforming your look entirely with LA weave extensions in Oxford? No matter what your preference, there is a style out there for absolutely everyone. If you have no idea what you want your hair to look like on the big day, why not ask your hairdresser? They will be able to advise you on the best style for your hair type, face shape and of course what will showcase your dress in the best way. Once you have decided on your perfect hairstyle, it's time to take the necessary steps to ensure it lasts all day long.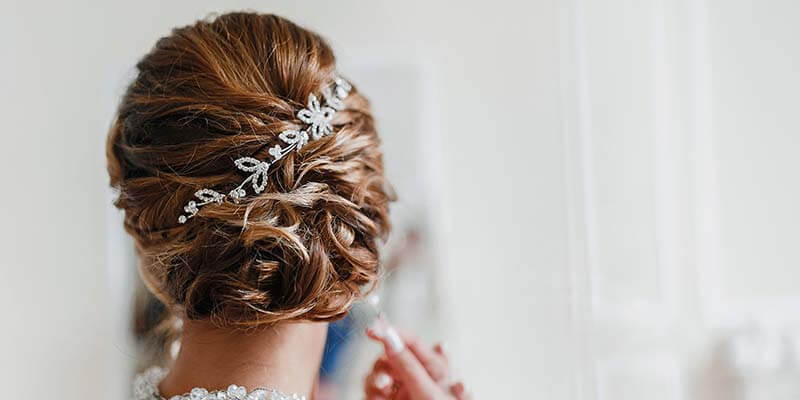 Hairspray
For the ultimate protection against unruly weather conditions and humidity, hairspray is the answer to all our prayers. Since its invention in the 1940s, hairspray has evolved from its basic formula and is now available in a number of strengths and finishes to give you a highly desirable picture-perfect hairstyle. If you aren't already aware, hairsprays typically contain polymers (chain-like molecules) in a solvent and sometimes a propellant. Once sprayed on your hair, the solvent evaporates and leaves behind a stiff layer of the polymers, keeping your hair it in place at all times. For this reason, hairspray is especially useful if you have opted for tight curls or an updo. Below are some of the best hairsprays on the market:
We highly recommend this particular product if you are going abroad or having a summer wedding. This subtly texturising finishing spray boasts 'Miami tested' anti-humidity qualities which guarantee to protect your hairdo in any climate. The hairspray also features UV protection to protect your hair and enhance colour radiance. The panthenol ingredient also swells the hair shaft to volumise your hair while the pro-vitamin B5 thickens, conditions and builds soft volume.
Formulated with an anti-static agent to keep strands calm and under control, this finishing spray seals in moisture to protect your hair during heat styling. This multi-functional spray, which can be used on damp hair or styled hair, contains Vitamin E with undoubtedly strengthens your hair and restores shine. Moreover, the nourishing argan oil softens hair and makes it easier to manage. If that didn't convince you that this is the must-have hairspray for your big day, then you should know this spray is, in fact, free of parabens, sulphates, mineral oil, and petrolatum too!
This botanical hairspray with silk proteins promises to condition and strengthen the cuticle, leaving your hair soft as silk, incredibly smooth and ultra shiny. It also has natural resins which effortlessly deliver a natural hold and beautiful shine that combs easily. With the Phytolaque Soie, you don't even have to worry about it drying your hair as the formula contains beetroot, which prevents this from happening.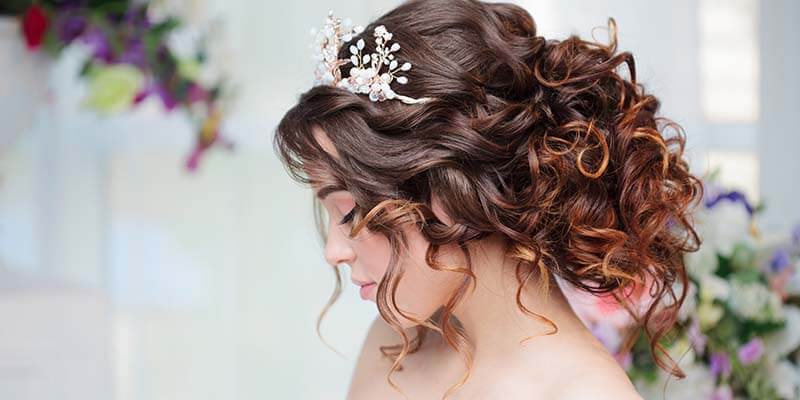 Volume
To prevent your hair from looking flat and lacklustre, you need to volumise it as much as possible. There are many ways you can add volume to your hair, however, some methods should be applied in advance while others can be used on the day itself! An example of one method you could use on the wedding day is backcombing. Texturising spray and dry shampoo are also great products to use on the day for that much wanted added volume.
Alternatively, you could introduce a volumising shampoo into your hair washing routine a few weeks prior to the wedding. This thickening effect shampoo also cleanses and conditions your hair, leaving it light and airy.
Hair extensions are also an option as they are not only excellent at adding length to your hair, but volume too! With hair extensions in Milton Keynes you can have a free consultation with your fully qualified stylist weeks or months in advance of the wedding to discuss what extensions you want and the overall look you want to achieve.
Tight curls
If you want your wedding hairstyle to resemble Julia Roberts' iconic curly hair in Pretty Woman, then you need to know how to create super tight curls. Having spiral-like curls the morning of the wedding means your hair will naturally drop throughout the day, leaving you with flawless natural looking curls/waves. You or your hairdresser can easily create tight curls using a curling wand, hair straightener or hair rollers. For a more detailed step by step guide on the various methods you can use to create tight curls, click here.
Knowing when to wash your hair
Jonathan Elkhouri, master stylist and owner of Salon Khouri recommends his clients not to wash their hair for three to four days. He believes if they are using the right products and blow drying their hair, their style can last at least that long. Ultimately, hair is harder to style when it has been freshly washed as it can be overly soft and hard to control.
If you have extensions, it's important to know how often they should be washed too. If you opted for  tape hair extensions in Aylesbury or Pre-bonded hair extensions in Bedford, then it is recommended that you leave your hair unwashed for around 2-3 days after application. This allows the bonds or tape to set and seal to your natural hair completely. After this, it is recommended to wash your extensions once or twice a week. It is important to remember you should always brush your hair thoroughly with a hair extension brush to make your hair as easy to brush as possible once you are out of the shower. For more tips on the best way to wash your hair extensions, read this super useful article from SimplyHair.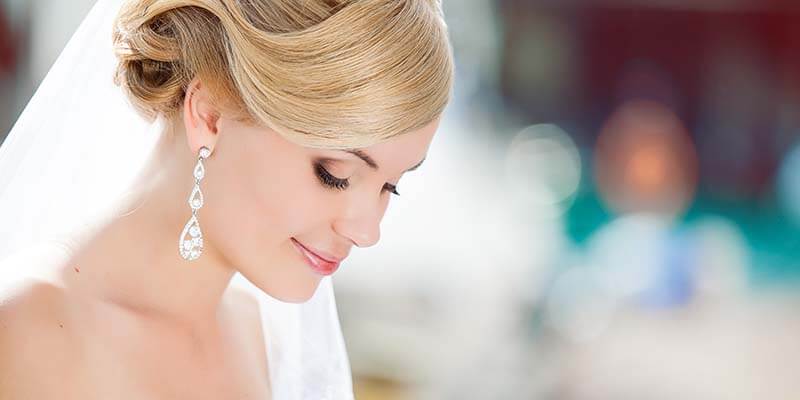 Test the veil and accessories beforehand
If you are considering wearing accessories in your hair such as a hair comb, tiara or halo, its best to trial how they sit with your hair before the big day, this also applies if you want to wear a veil. You want to avoid a scenario where your perfect updo is left looking deflated and messy as a result of your veil placement. Instead, you should create a hairstyle that complements and works with your accessories/veil and not against them. If you are undecided of what hairstyle will work best with your headwear, use this article for inspiration.
Flawless, long-lasting results
On the day of your wedding, you want to feel glamorous all day long, so hair that remains perfectly styled from early morning until late at night is essential. We hope our ideas have inspired you to create a long-lasting wedding hairstyle that is guaranteed to look sleek and flawless in every picture taken throughout the day. If you need assistance planning and executing your dream wedding hair, please don't hesitate to contact us – a member of our dedicated team will be more then happy to help!